This post has been read 664 times!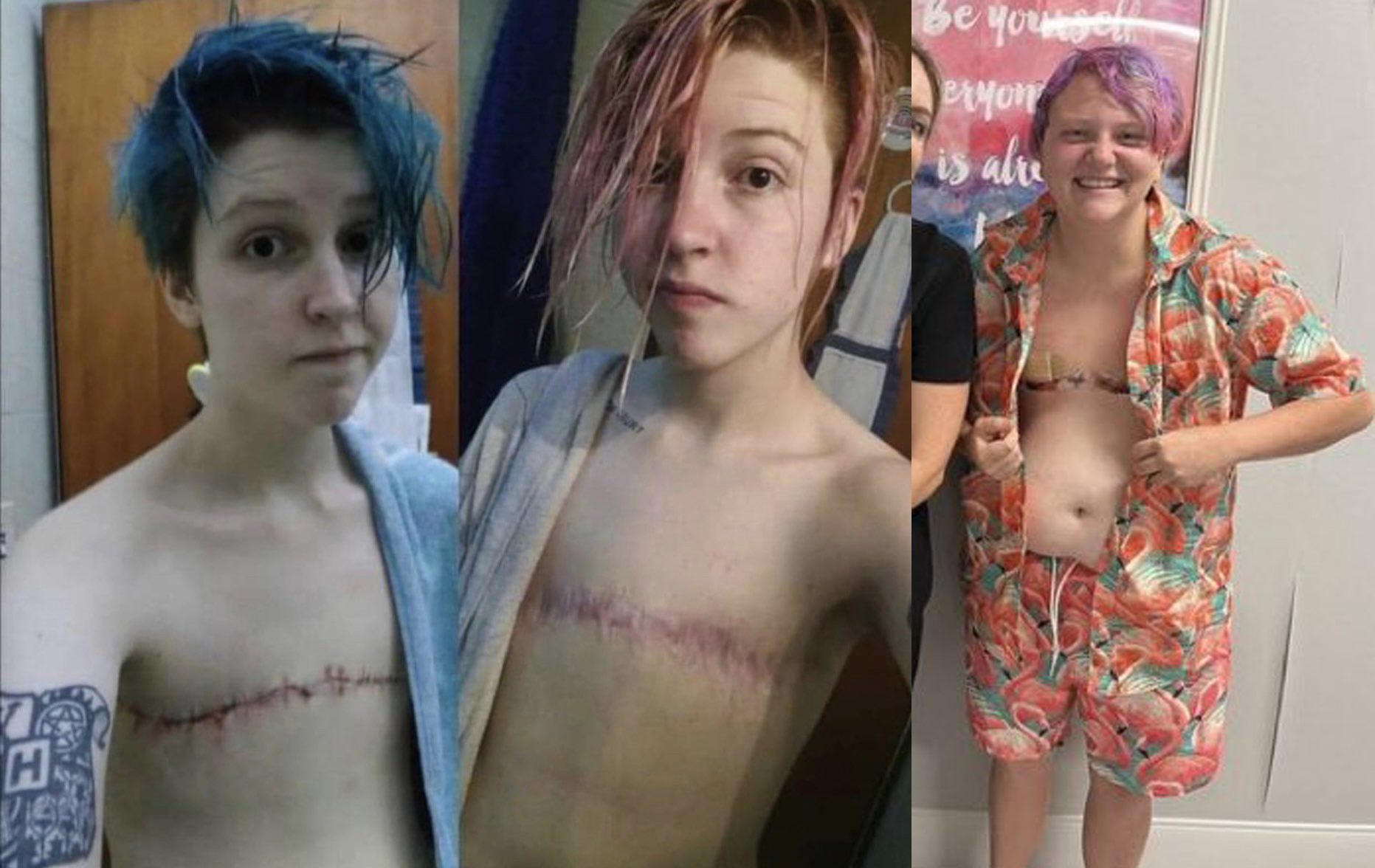 October 7, 2022- by Steven E. Greer, MD
Gender reassignment surgery has insidiously grown as insurance companies and governments cover the procedures. Numerous medical centers are now quietly running gender dysphoria clinics. When conservative media outlets caught on to this recently, a heated debate ensued.
Because the patients are usually children under the age of 18, the medical centers exposed in the news have rushed to erase websites that promoted their clinics. Apparently, permanently altering children with hormone blockers or gender reassignment surgery looks too much like mutilation and abuse.
In defense of gender clinics, activists and news outlets have recently cited "scientific studies" that claim to support the benefits of these procedures. I recently spoke before the State Board of Education for Ohio to discuss this. I have prepared a more in-depth analysis and will discuss this again when the State Board votes on October 12th.
I reviewed some of the studies listed in major newspaper articles, such as The New York Times. I graded the research papers using The National Institute of Health (NIH) quality assessment tool. (Table 1). The papers were either case reports or small cohort studies. They were often biased due to the authors either being the surgeons who performed the cases or working for medical centers with a gender clinical and financial bias pressures.
I asked a leading performer gender surgery in San Francisco, Thomas Satterwhite, for help in compiling my list. He cited a Jama Surgery article. It was a poorly designed meta-analysis by a lead author who was a fourth-year medical student at Harvard, Anthony Alamazan.
As I was searching Mr. Alamazan, I learned that he seems to have died[1] recently under mysterious circumstances.[2] The second author, Alex Keuroghlian, is a psychiatrist within the Harvard pro-LGBTQ clinic called The Fenway Institute.[3] He is a well-known activist promoting the use of gender reassignment surgery and other transgender care. His "research" mostly consists of poorly designed statistical analysis of survey databases.[4] Therefore, I ranked this article has having a high risk of bias.
I mention this one article as an example that is fairly representative of the bias and poor methodology of the pro-gender-reassignment literature, sans the bizarre death of the author. There simply are no basic trials that attempt to measure in a prospective way the surgical outcomes. Do "bottom surgery" procedures help or maim? We do not have proper trials to tell us. All we have are fluffy, subjective, unvalidated surveys on mental health outcomes, none of which are worthy of publication.
However, one does not need to trust my analysis of the data. I learned that my case review was unnecessary. The Centers for Medicare and Medicaid Services (CMS) conducted a thorough review of the literature in 2016 and is sticking by their findings under the Biden Administration. CMS declined to issue a national coverage decision.
That CMS report stated, "Based on a thorough review of the clinical evidence available at this time, there is not enough evidence to determine whether gender reassignment surgery improves health outcomes for Medicare beneficiaries with gender dysphoria. There were conflicting (inconsistent) study results—of the best designed studies, some reported benefits while others reported harms. The quality and strength of evidence were low due to the mostly observational study designs with no comparison groups, potential confounding, and small sample sizes. Many studies that reported positive outcomes were exploratory type studies (case-series and case-control) with no confirmatory follow-up."
While the evidence to support the use of gender reassignment surgery is lacking, there is strong and credible evidence that the procedures are harmful. The largest cohort study came from Sweden in 2011. Author Cecilia Dhejne, et al conducted a 30-year follow-up and conclude, "Persons with transsexualism, after sex reassignment, have considerably higher risks for mortality, suicidal behavior, and psychiatric morbidity than the general population. Our findings suggest that sex reassignment, although alleviating gender dysphoria, may not suffice as treatment for transsexualism, and should inspire improved psychiatric and somatic care after sex reassignment for this patient group."
A possible cause for these poor psychological outcomes could be the surgical complications. For "top surgery", or mastectomies, the common method is to create a transverse scar that often hypertrophies. For the "bottom surgery" of the genitalia, the surgically created vaginas have high complication rates. The surgically created penises do not function well and leave ghastly scars on the forearms where the donor tissue is removed. Urinary tract infections are common.
In Europe, where these procedures have been used more frequently, the bad results have caused France, Sweden, Finland, and the U.K. to reassess. The Tavistock clinic in London was shut down after a review found it was unsafe for children.
One would think that The U.S. would learn from Europe and put the brakes on gender reassignment surgery. But alas, the Biden administration is pushing forward by issuing an executive order. That is what the State Board of Education in Ohio will be deciding on October 12th. A resolution to oppose the Biden plans will be put to a vote.
(About the author: Steven E. Greer, MD has published in the Wall Street Journal and appeared on numerous news shows. Dr. Greer was trained in plastic surgery and edited the textbook The Handbook of Plastic Surgery that has more than 130 chapter authors from divisional chairs, etc. He has published numerous medical journal articles and was the principal investigator for several government-funded clinical trials on wound healing while he was at the NYU Langone Medical Center. His books The Medical Advocate and Tony's Virus are his latest works. Dr. Greer received his medical degree from the Ohio State University College of Medicine.)
[1] Neither Keuroghlian, Satterwhite, nor Harvard Medical School would confirm this after I attempted to contact them. An email to Alamazan also went unanswered.
[2] I also found a lead that might indicate Alamazan died at the hands of Indonesian police while on honeymoon with a transgender spouse.
[3] The Fenway Health affiliate has been plagued by CEO scandals related to mishandling of sexual allegations. See "Fenway Health CEO resigns over handling of harassment complaints" by Healy B, et al in The Boston Globe. December 10, 2017.
[4] https://pubmed.ncbi.nlm.nih.gov/?term=Alex+S.+Keuroghlian