This post has been read 1026 times!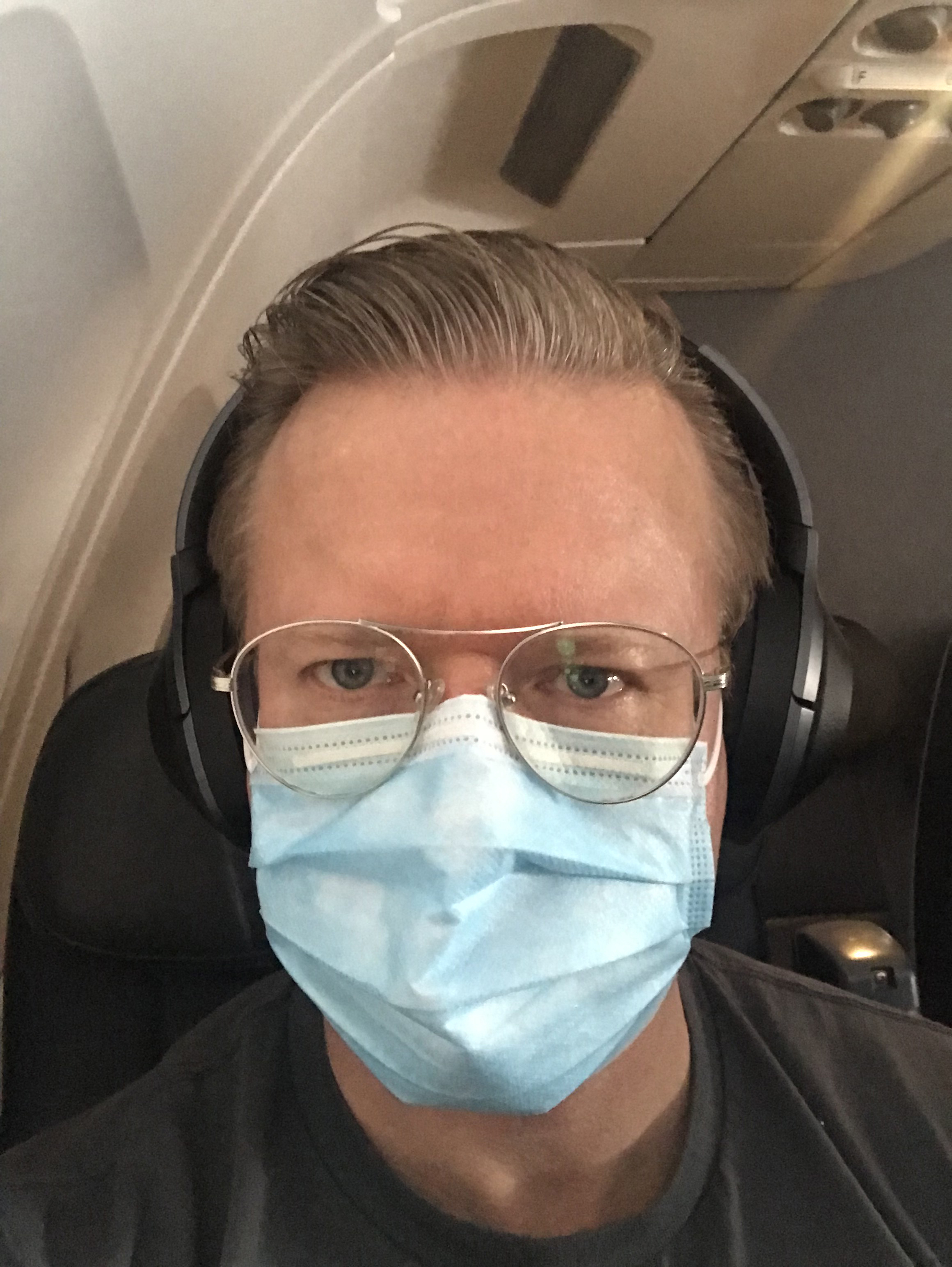 Update February 24, 2020- With corona virus fears, people ask me whether masks help mitigate the chances of contracting a virus while on a plane or subway. The answer is yes, masks help.
January 12, 2019- by Steven E. Greer, MD
I tried for the first time flying with a surgical mask and sound cancelling Sony headphones. I recommend both.
The mask helps reduce the chances of contracting a virus, but not because of the air filter. It prevents you from touching your own mouth. The germs come from surfaces at the airport. Therefore, I also carry a small bottle of hand sanitizer gel.
More importantly, by capturing the moisture from your exhaled breath, the mask increases the humidity to your nose when you inhale. The problem with jet cabins is that they have ultra-low 20% humidity which harms you in many ways.
I also never realized how noisy jet cabins are. These noise cancelling headphones are great.