This post has been read 1501 times!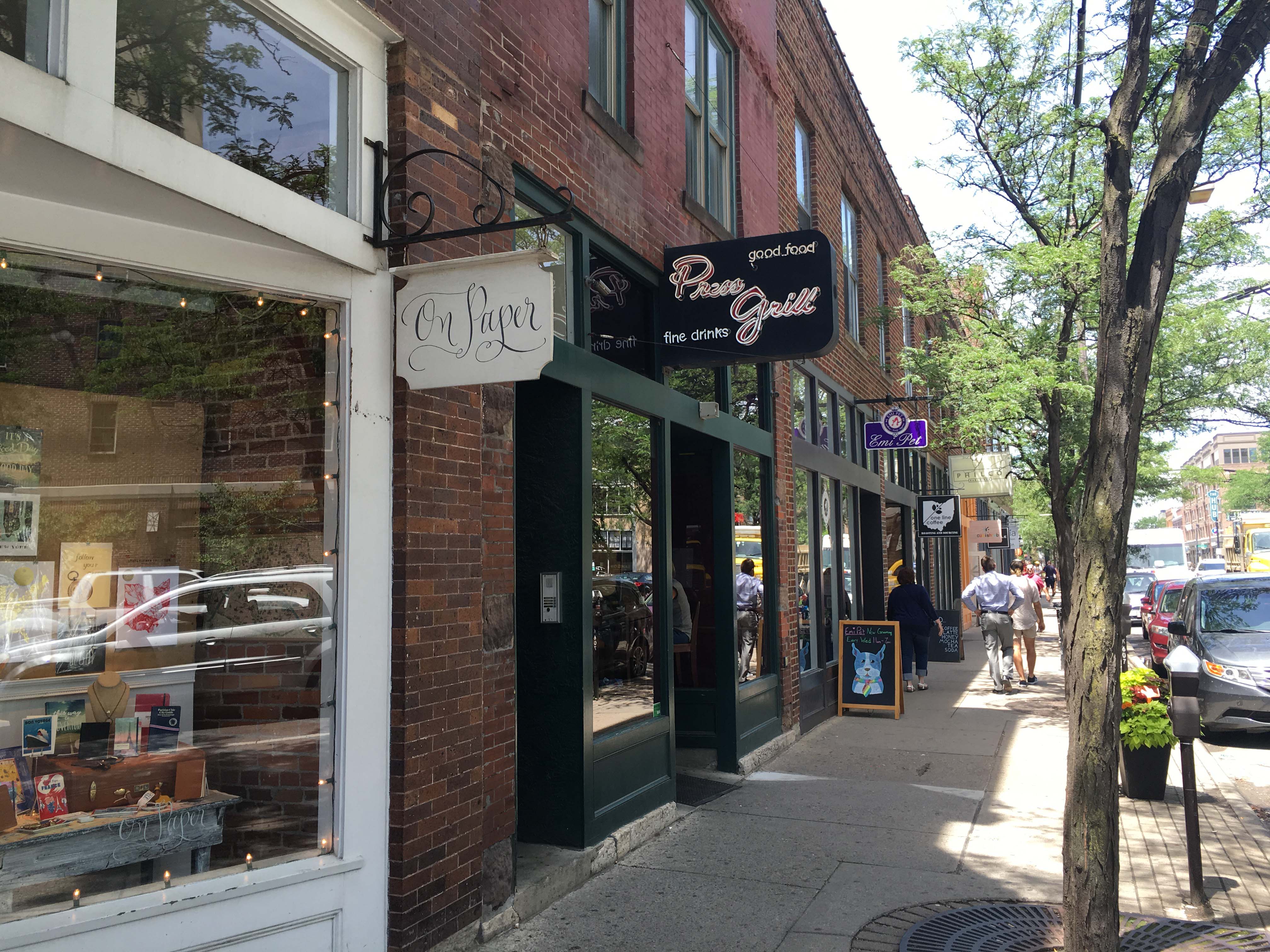 July 18, 2016- by Steven E.Greer
The concept of tapas started in Spain where nice restaurants will give away high-quality food in exchange for selling the booze. That business model does not work in New York, so what we get is overpriced small plates pretending to be "tapas".
Well, in Ohio, the cost of living is lower and restaurants can provide genuine deals.
The Short North is an area of hipsters much like Austin, Texas; both are fueled by large state universities nearby providing the supply of hipsters to run chef-driven restaurants, breweries, etc. Jeni's Ice Creams started in the Short North, for example.
Last night on a Sunday, I found a vibrant scene of restaurants and bars. One of them recommended to me, Press Grill, had an open kitchen and nice staff serving obscenely cheap food. I got this $11, thick, juicy, New York Strip steak that had to be sold at the cost of the meat. The excellent baked potato was $2 extra.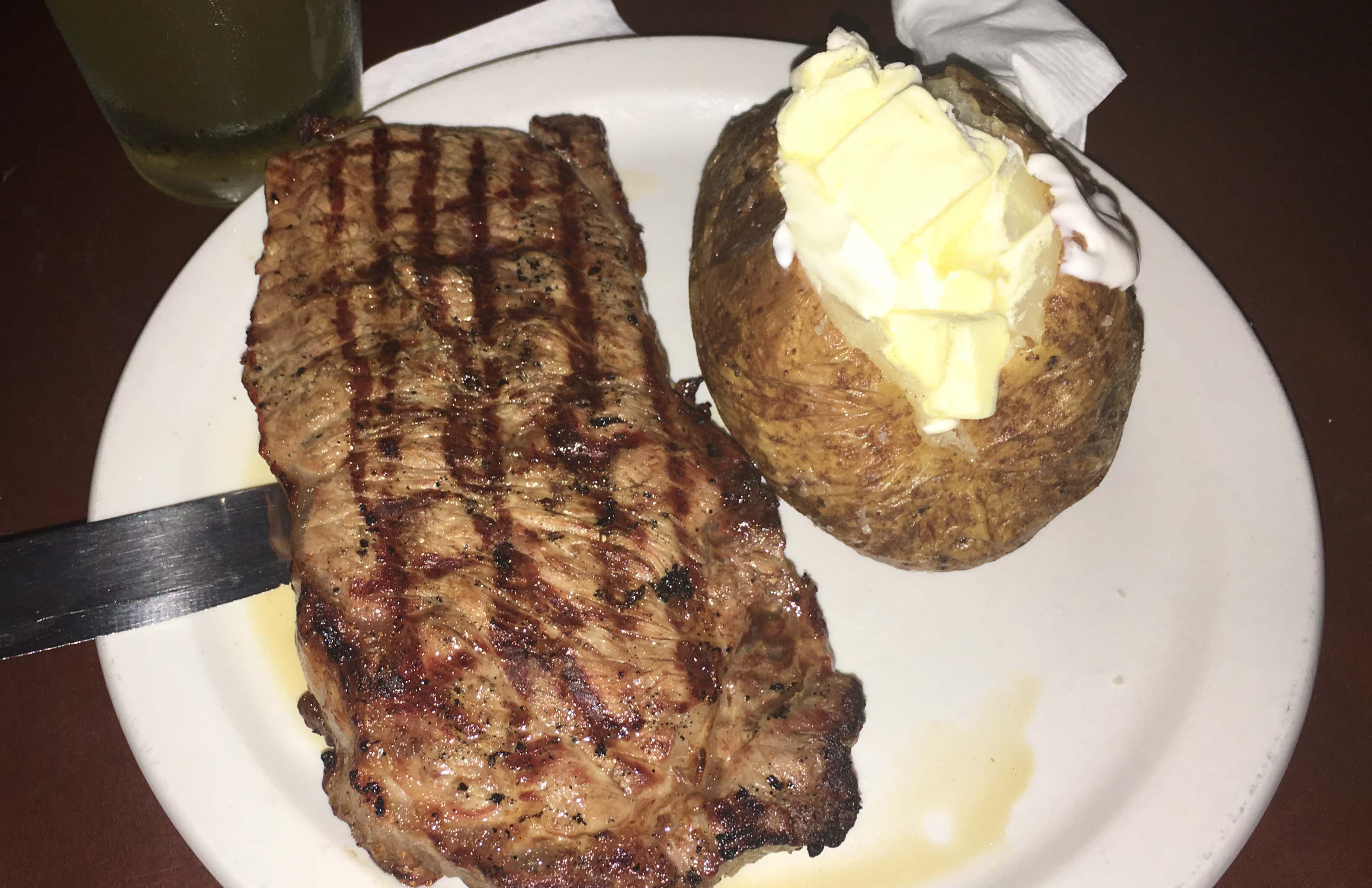 And the hipsters here are actually not obnoxious people like Williamsburg. They seemed nice and educated.