This post has been read 1584 times!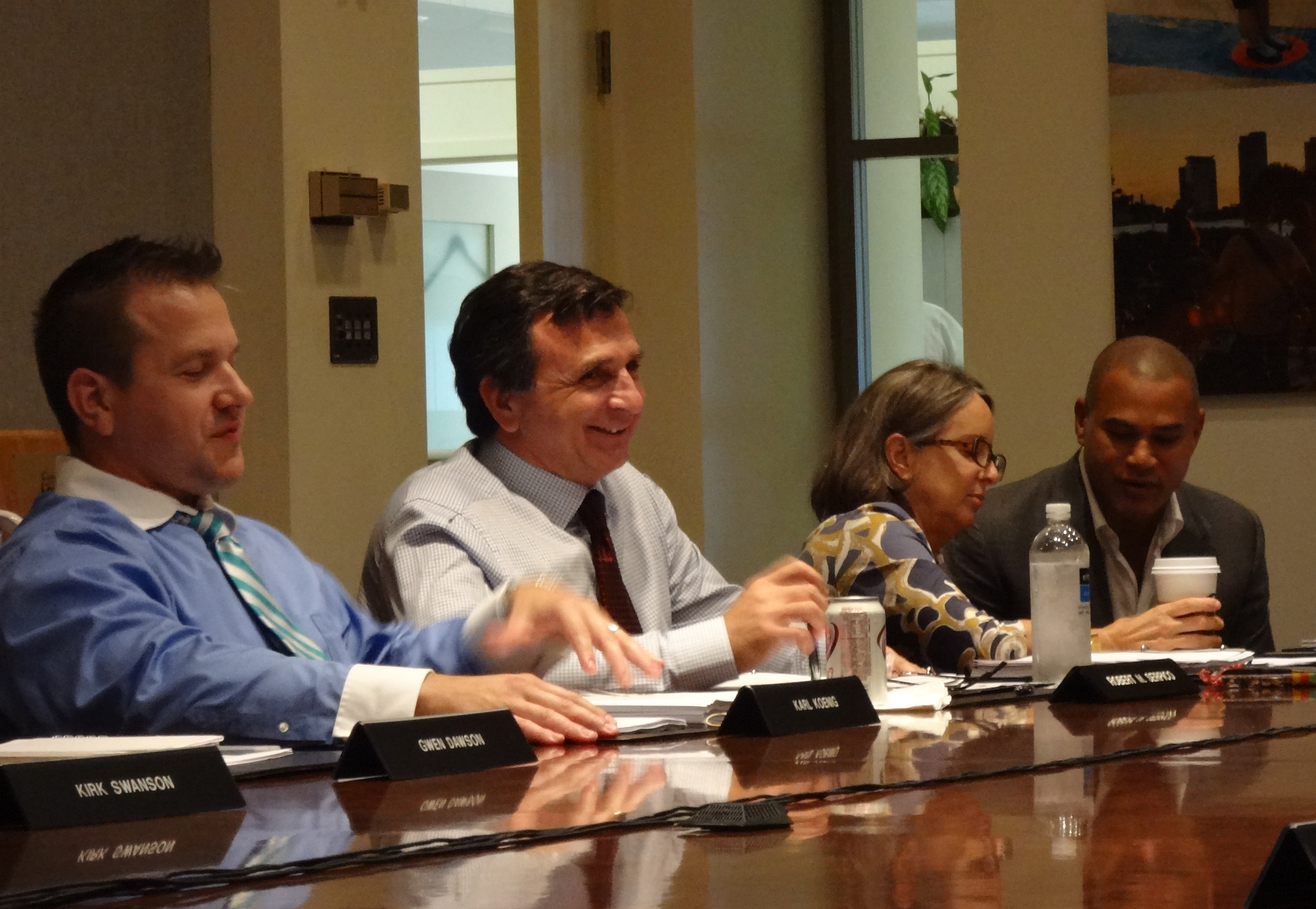 January 29, 2016- by Steven E. Greer
During the January 27th BPCA board meeting, the annual report was discussed and approved. However, before they moved on, board member Martha Gallo made a rare dissent and asked:
Click her for the audio of the board meeting exchange
Gallo: "Is this the last year we will have a line item for the parks conservancy?"
Robert Serpico (CFO of the BPCA): "Good question…ahh…probably not because some part of the conservancy is still in operation which would require a filing next year."
Gallo: "Right. So one of the questions I have is around the mission statement for the conservancy, and, ughh, leveraging the same legal entity structure and with the integration that we have done with the conservancy into the authority, do we have the authority to preserve the two mission statements, the one for the authority and the one for the conservancy? Or do we need to integrate them, because they're separate?
Shari Hyman (President of the BPCA): "They are separate…it's separate entities…we are keeping them separate…"
Gallo: "and we maintain…"
Hyman: "Yes"
Gallo: "Very important (she was looking at Serpico)….what's your answer? Why are you looking like that? (talking to Serpico)"
Laughter from the board
Serpico: "You don't need my answer. You got the answer from the president."
Hyman: "That's correct. Yes. There is an existing 501c3 (for the conservancy)"
Martha Gallo was exposing what BatteryPark.TV has previously reported, which is that the BPCA has been violating the spirit of the laws that protect parks conservancies from being dismantled without proper authorizing. Dennis Mehiel and Shari Hyman have conspired to gut the conservancy by making all of the parks staff BPCA employees, and by firing the head of the conservancy, Tessa Huxley. Now, based on Mr. Serpico's answer above, it appears that the funding for the conservancy will stop next year as well.
It is illegal to conspire to violate the spirit of a law. We will speak to some legal experts and learn more. Stay tuned.
(Recall, the BPCA and Shari Hyman are currently defendants in a federal lawsuit (Swanson v Hyman et al 15-cv-06938), which alleges that the BPCA has also conspired to violate the spirit of the RFP contract law. More federal lawsuits against the BPCA are on the way. In addition, Mr. Mehiel has been sued many times in federal court for other similar behavior.)
First visible sign of the gutted parks conservancy
Exclusive: Ballfield staff now work directly for the BPCA, not the BPC Parks Conservancy
Exclusive: BPCA plans to cut park spending, eliminate conservancy