This post has been read 2014 times!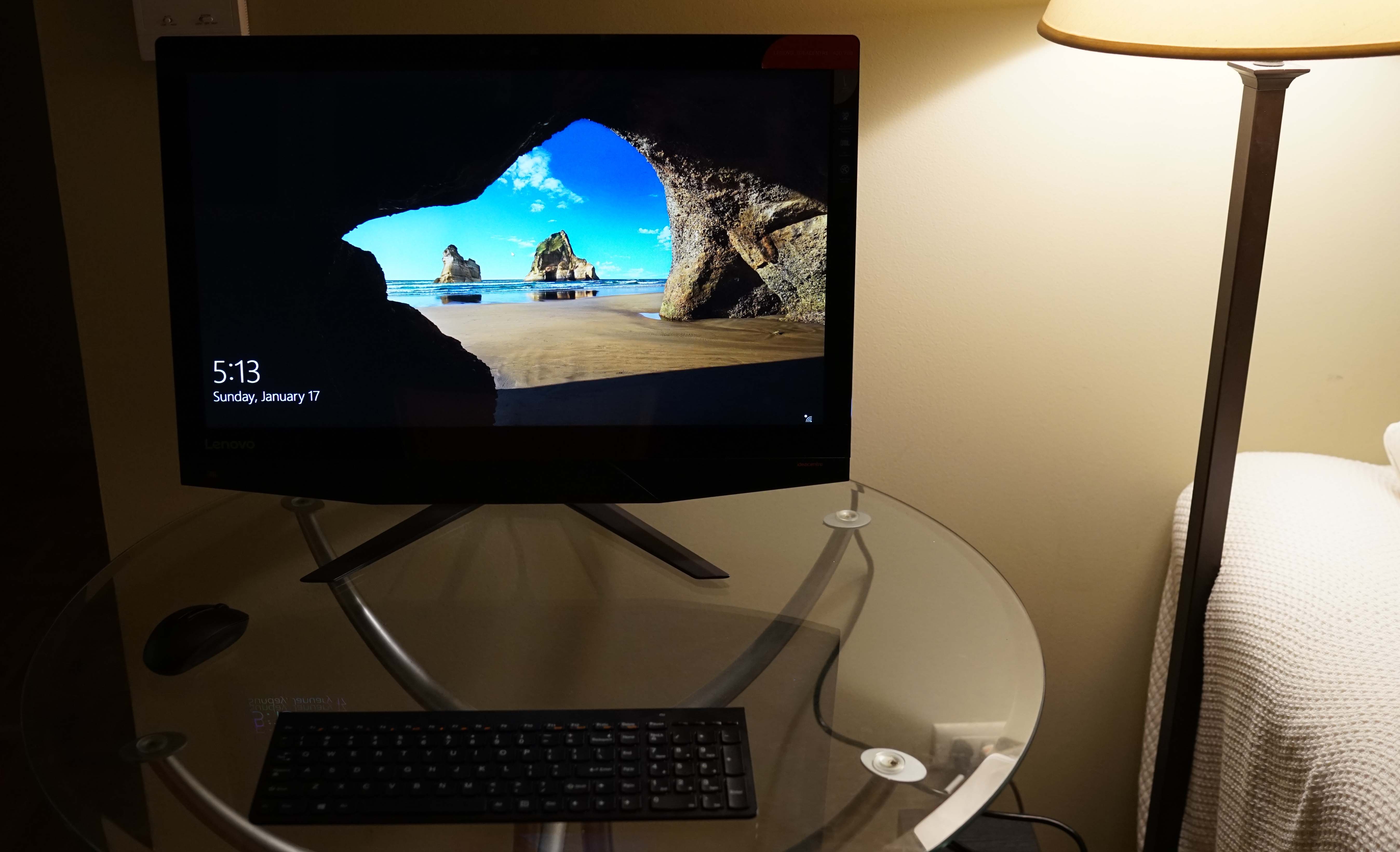 Update January 17, 2016- Well, the third time is a charm. I purchased a Lenovo 27-inch all-in-one computer from the flagship Microsoft store on Fifth Avenue. It is a pretty nice device. I can even use Windows 10 now.
Based on my experiences, described below, I recommend avoiding HP and Dell computers, and buying directly from Microsoft. You will get American call support and in-person help as well.
January 13, 2016- by Steven Greer
I blame Apple for this:
All of the PC makers are copying Apple by no longer having optical drives to accept DVD's. Some still do, but then they have this idiotic form-over-function Apple innovation of not having any eject button. I bought one like that from Dell.
I was trying to install Windows 7 using my official disc, but it became stuck in the drive. When I tried to reboot, it automatically booted from the stuck disc. I paid $99 to Microsoft support (because brand new Dell's no longer have any support unless you buy it) and we still could not fix it.
So now, I have to return the computer with my Windows 7 disc still inside. Mind you, I recently returned a new Apple Mac for other reasons.
In the business news today is a story about how desktop sales are at several-year lows. The anecdote above is one example why. The companies are selling junk. Microsoft, Dell, HP, and Apple only care about tablets and phones.
Dell is basically out of business. It is almost impossible to reach them, literally. When you do, it is outsourced support from the Philippines. Apple is no better. Their desktop Macs are a neglected legacy product lines with an archaic counterintuitive OS that only Apple veterans can find useful.
Desktops are still very much in demand, and will be for many decades to come. They are the only way to get work done. Yet there are few desktops now made that are worth a damn. At least, I have been unable to find one, and I have looked far and wide.
I returned my Mac last month. Now, I am returning my Dell. Sad.
I place the blame for the demise of the desktop squarely on Steve Jobs and Apple. And it's all be design. People are willing to buy new smartphones every two years, but will keep their desktops for a decade. So, Apple is trying to make the desktop obsolete.