This post has been read 3911 times!
Update July 17, 2014- Had a chat with Tesla people today. Stay tuned.
February 2, 2014- By Steven E. Greer, MD
I ran into the Elon Musk, the CEO of Tesla and SpaceX, today at the Conrad Hotel. He was getting ready to drive his personal Tesla to the Super Bowl.
Unbeknownst to him, across the street at the Solaire is the only electric car charging station in Manhattan. I mentioned that to him, and how Battery Park City is a "green" community. His people might get in touch with my people, so to speak, to work on expanding the Tesla efforts in Manhattan.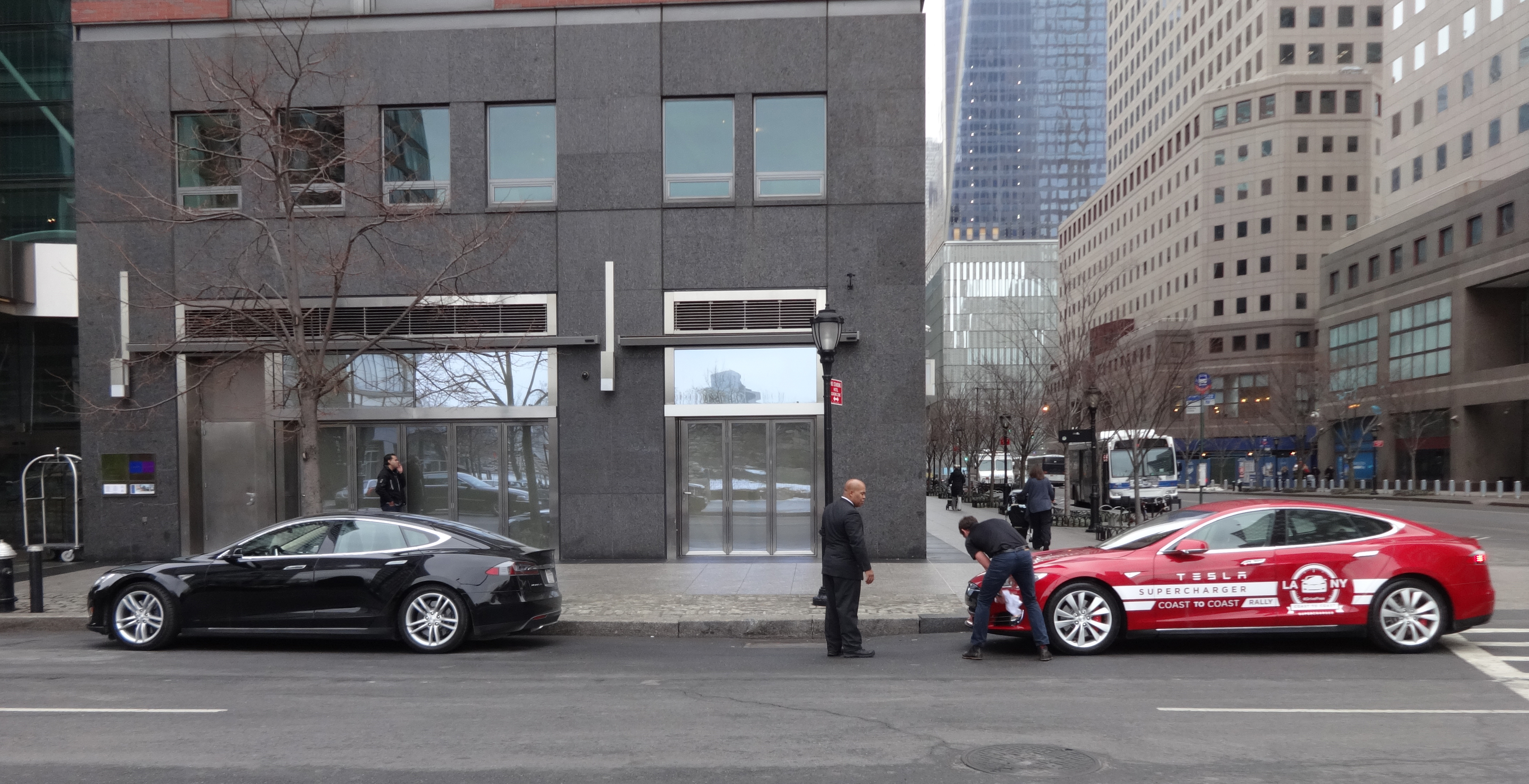 First Electric Car Charging Stations Dedicated at The Solaire