This post has been read 2376 times!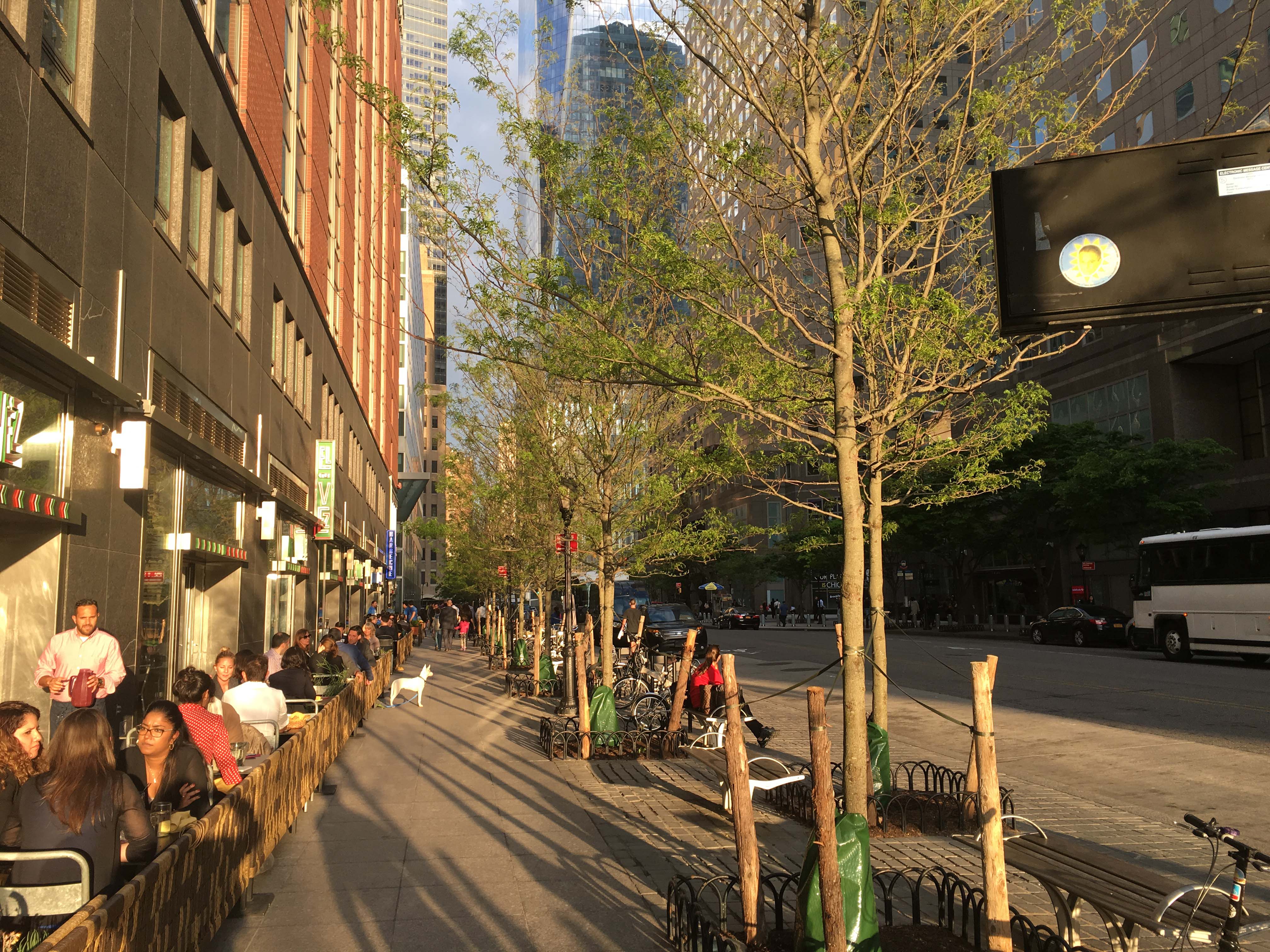 Update May 19, 2016- The Greer Grove of honey locusts, planted last fall, have lived and are greening up.
The El Vez people, for whom we did this favor (see below), wrote, "They look great. I'm going to put a little sign that says "Trees donated by Greer for a better Battery Park.""
November 14, 2015- by Steven E. Greer
The new trees are in the ground on Vesey and North End Avenue to replace the ones that died. They chose a more hardy variety: Honey Locust.
Goldman Sachs spared no expense and planted fully grown trees, which must have cost them tens of thousands of dollars per tree. Well, it's the least they could do given those Liberty Bonds.
BP.TV gets results again: Dead trees removed from Vesey Street