This post has been read 2831 times!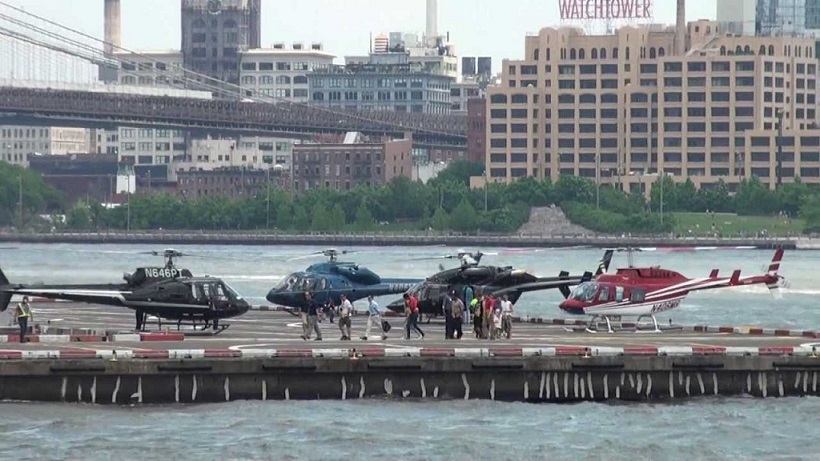 March 22, 2014- BatteryPark.TV first got Rep. Nadler involved in a quality of life problem plaguing BPC and other waterfront neighborhoods. The hundreds of tourist helicopters each day are a serious cause of stress for residents, as are loud ferry boat horns.
BP.TV also recommended to the most vocal complainer of the helicopter noise, South BPC resident Delia von Neuschatz, that she form an official website. She did so, and the site is called StopTheChopNYNJ.
The NY Times reported on their efforts, "On Christmas Eve last year, one member of the group, Delia von Neuschatz, who lives on the 22nd floor of the Visionaire in Battery Park City, logged the number of northbound helicopters, counting 35 between 2 and 3 p.m. Tourist helicopter flights are permitted seven days a week, raising issues of congestion and the attendant safety concerns over a densely populated area. One mother, Ms. von Neuschatz said, complained to her that her 2-year-old was awakened from her nap every day by the sound of helicopters. If there were any constituency whose rage I'd want to keep to a minimum it would be Affluent Mothers of Toddlers With Sleep Issues."
Letter to Rep. Nadler about ferry boat horn problem
Rep. Nadler reaches out to Coast Guard about ferry boat noise
Letter: Sick and tired of the unending helicopter noise
Letter: Our federal elected officials should address noise pollution of ferry boats
Helicopter noise to be addressed soon by federal electeds
The medical consequences of ferry boat diesel exhaust pollution to children's lungs