This post has been read 297 times!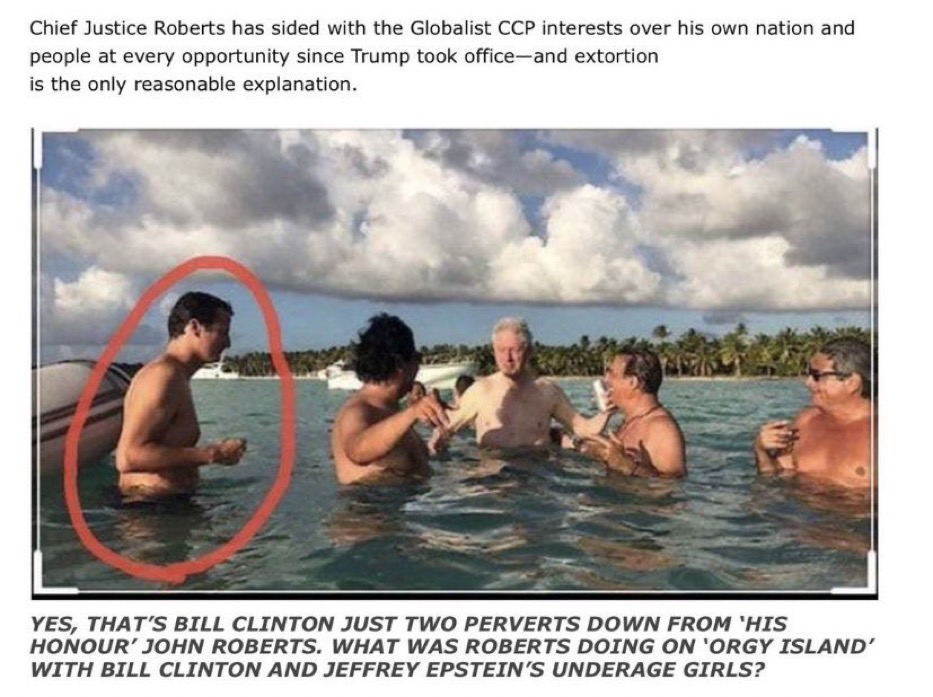 Trump tweets:
"Congratulations, the Moderna vaccine is now available!

He didn't win the Election. He lost all 6 Swing States, by a lot. They then dumped hundreds of thousands of votes in each one, and got caught. Now Republican politicians have to fight so that their great victory is not stolen. Don't be weak fools!
______________________
Moderna vaccine approved
Hospitals are already stopping the vaccine programs due to allergic reactions
Peter Navarro releases 36-page report alleging election fraud 'more than sufficient' to swing victory to Trump washex.am/3nwaBCe (the basis for martial law)
The SCOTUS took no action on the various election cases pending for a week, so it is clearly bowing out, shirking its duty
NEJM: Sex on Birth Certificates 'Harmful' for Transgender People
"Florida is the first state in the nation to begin vaccinating staff and residents of long-term care facilities – a mission we could undertake immediately by deploying EMS strike teams to Pinellas and Broward Counties" @GovRonDeSantis
Gov. Cuomo bars diners from eatery bathrooms, causing panic trib.al/gc0wRcU pic.twitter.com/QcoFW0PBrn NYPost
Restaurants to ban Cuomo from dining
Eugenics of the communists: Essay in NYT: don't vaccinate old white people
______________________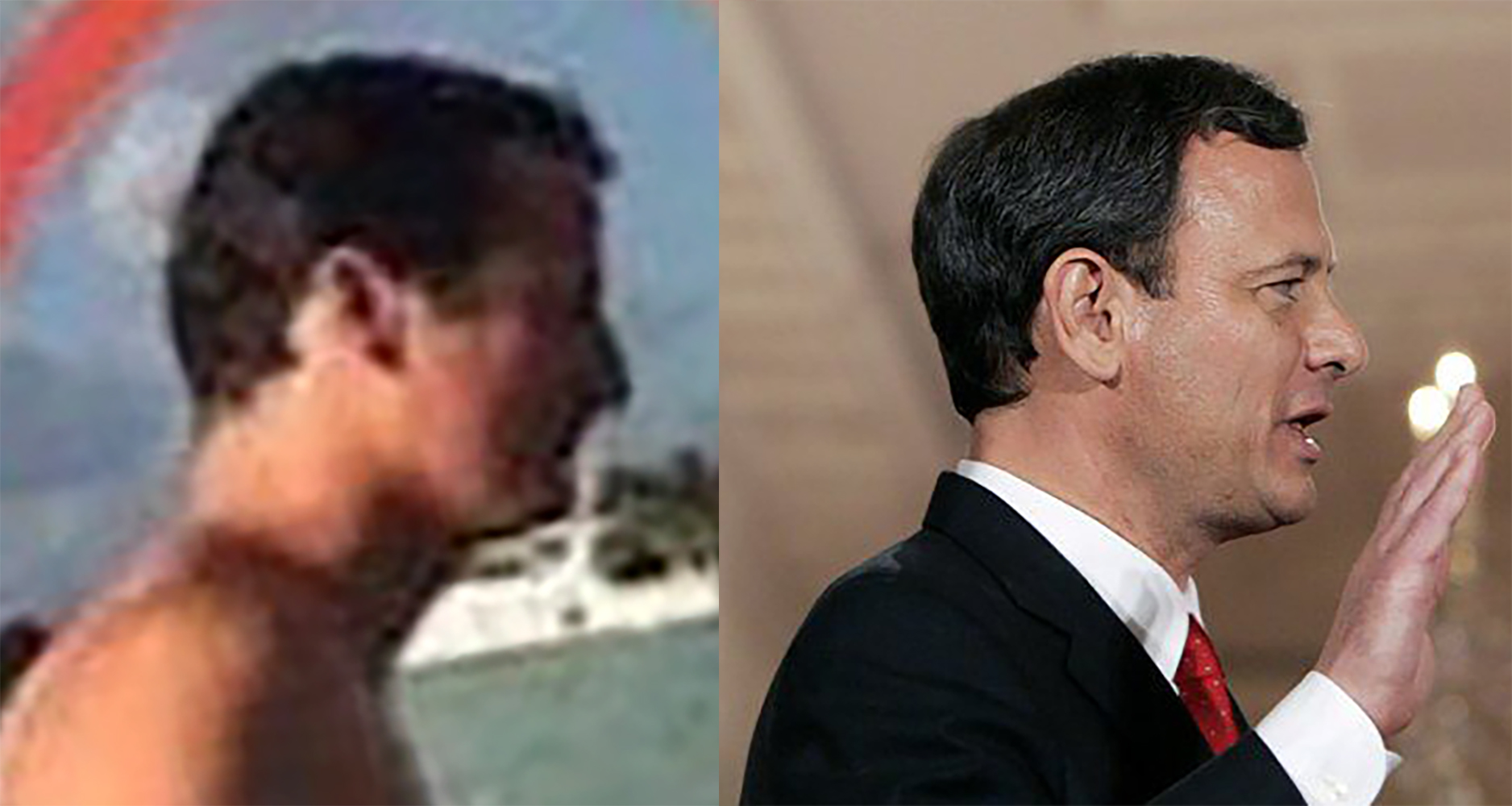 If this photo (top of page) is really of Chief Justice Roberts on Pedophile Island with Clinton, then it needs to be reported. (Lin Wood has been tweeting for weeks that Roberts is on the Epstein jet flight logs. ). It will shame him into leaving. He has seizures and he can use medical excuses to save face.
I made the profile comparison above, and the two people have identical skulls shapes, facial proportions, submental chin wrinkles, ear landmarks, and hairlines. I also see no signs of Photoshopping in the topmost on the Internet, and there are many others like this photo in a 2018 story. This seems to be John Roberts.
If so, Roberts is compromised by the Epstein honey trap. That is why his Supreme Court is making these inexplicable decisions to not take cases.
We all knew America had a spreading cancer, but the level of metastasis was far worse than we had imagined. They got to the Supreme Court, many members of congress, the Deep States, Wall Street, and the media. The only honest capitalism and justice was in small business and local governments, thus the lockdowns to destroy those.
(Aside: This whole thing was dreamed up in places like Jackson Hole and Davos when people like Bill Gates get together with presidents and billionaires. They have been rigging elections for 100-years. They just needed the funding and coordination from Big Tech. Facebook is all about coordinating people together. That is where Zuckerberg came in. Using the virus to scare people likely came from Bill Gates.)
________________________________
Peter Navarro is on Newsmax saying we cannot inaugurate an illegitimate Biden. Trump also stopped briefing Biden on the military and foreign affairs matters. They are prepping for martial law to have new elections in the swing states. Trump then needs to also have Rudy become AG and prosecute people using RICO. Well, Rudy tweeted that today. (I mailed Rudy my essay on this). Trump then needs to use intelligence on Justice Roberts to get him ousted if in fact he flew of Jeffrey Epstein's pedophile plane.