This post has been read 7678 times!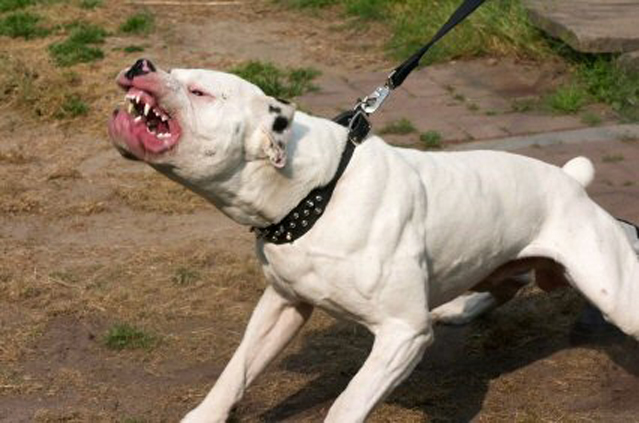 July 27, 2013- BatteryPark.TV has extensively reported on the dangers of certain breeds of dogs which have recently been banned from Gateway Plaza. In the New York Post is a story that hits home. The apartment building at 300 Rector Place is having a problem with a pit bull.
The article states, "Two vicious pit bulls are terrorizing a ritzy Battery Park City building filled with young families, and their owner is refusing to keep them muzzled in common areas, residents claim in a new lawsuit seeking the dogs' ouster. The Battery Pointe Condo board on Rector Place off the Hudson River is suing resident Jason Klabal after a series of incidents with the aggressive canines, including in May, when one of his dogs bit a neighbor's Yorkie mix. "The guy had the pit bull off the leash, and it just ripped the Yorkie apart," board member Leslie Lipton told The Post. Klabal declined to comment."
The Daily News wrote, "Two pit bulls are terrorizing a luxury lower Manhattan condominium because their owner lets them walk the hallways and sidewalks without leashes or muzzles, according to court papers. Now, in papers filed Wednesday in Manhattan Supreme Court, the Battery Pointe Condominium is seeking to permanently boot the pooches. The papers say Jason Klabal's dogs, Ness and Bella, are a hazard to other residents in the Rector Place building. Klabal, 35, has allegedly ignored management's demands to leash and muzzle his dogs while they are in the building and a subsequent order to remove the pets permanently. Leslie Lipton, a condo board member, said Ness attacked another resident's Yorkie and nearly "bit (the dog) in half." She added that Klabal compounded his problems by using an "incompetent" dog walker. Klabal, who works in real estate, was walking his dog Thursday afternoon and declined to comment. But a friend of Klabal's insisted that Ness and Bella are "loveable.""
Editor's note: Why does the press lately always refer to BPC as "luxurious…ritzy…yuppies"? The reporters really need to visit more often, and they will learn more about our boring middle-class demographic. Do BPC citizens pay the BPCA way too much in taxes? You bet. Are they rich? Nope.
Second editor's note: The lawsuit cites "incompetent dog walkers". That is a problem in our area. Many of the dog walkers are not properly licensed and walk too many dogs at once, failing to properly clean up after them.