This post has been read 976 times!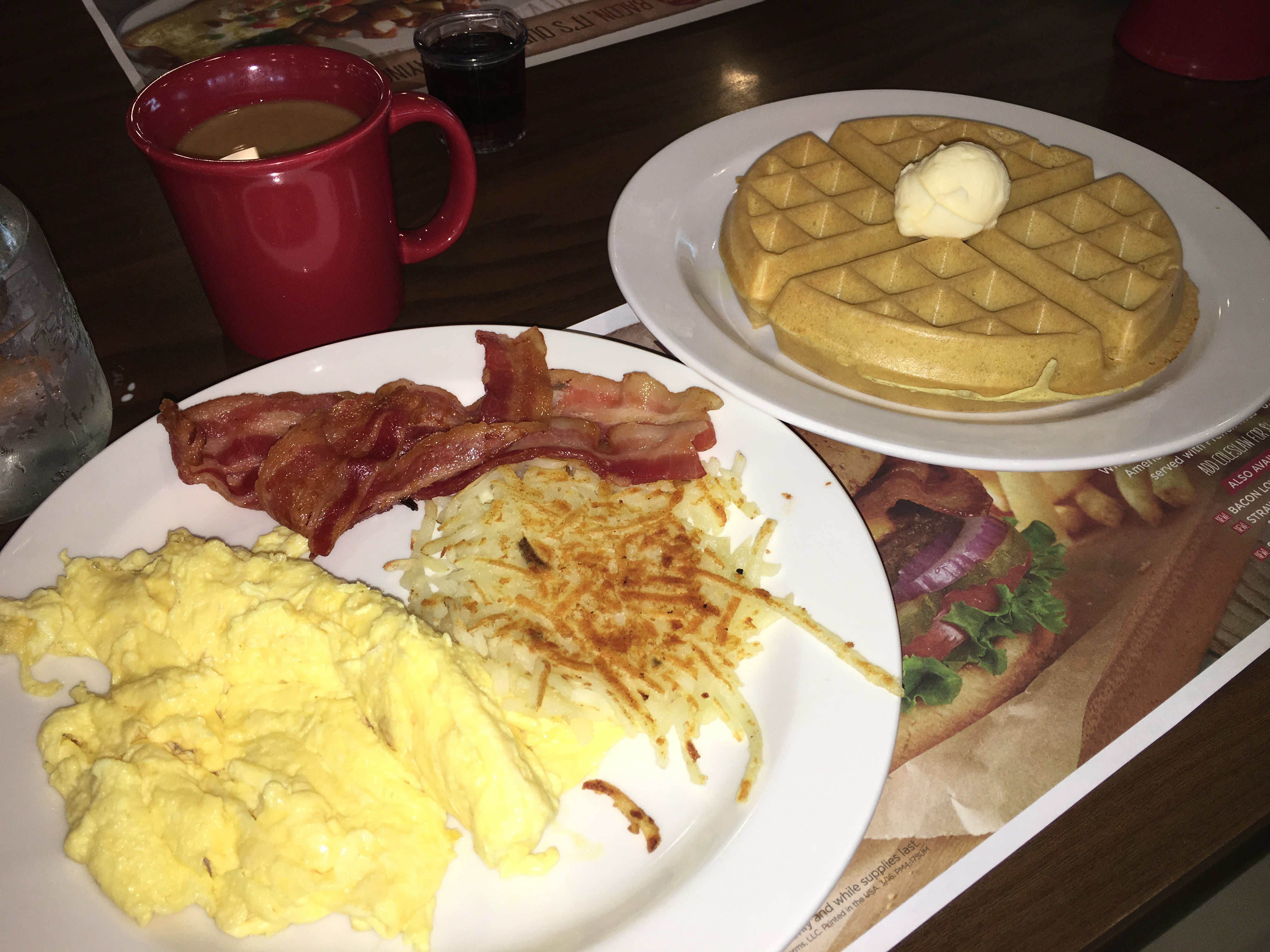 August 10, 2016- by Steven E. Greer
Anthony Bourdain and acclaimed Southern cuisine chef Sean Brock visited a Waffle House in one of his episodes. They made it look so good that I sought one out, but was disgusted by the food. The waffles were thin. The steak, like the one they ate on the Bourdain episode, seemed putrid.
But it got me motivated to find a good diner-style breakfast joint.
So, I then tried the new Denny's by City Hall. It too was repulsive.
Now, I live by a Bob Evans, which is a national chain started in Ohio. I saw them filming a commercial there, and the national headquarters is near me, so I gave it a try. Finally, I found a good place.
Bob Evans is high-quality food, not truck-stop, gut-wrenching, nastiness. The waffle was thick, moist, and excellent. The butter was real. The bacon was not cheap, and the coffee was adequate.
I don't believe there are any Bob Evans' in New York, but they have them in Florida and along the East Coast. In the meantime, a smart New York restaurateur would open a breakfast-themed place in the city.