This post has been read 1883 times!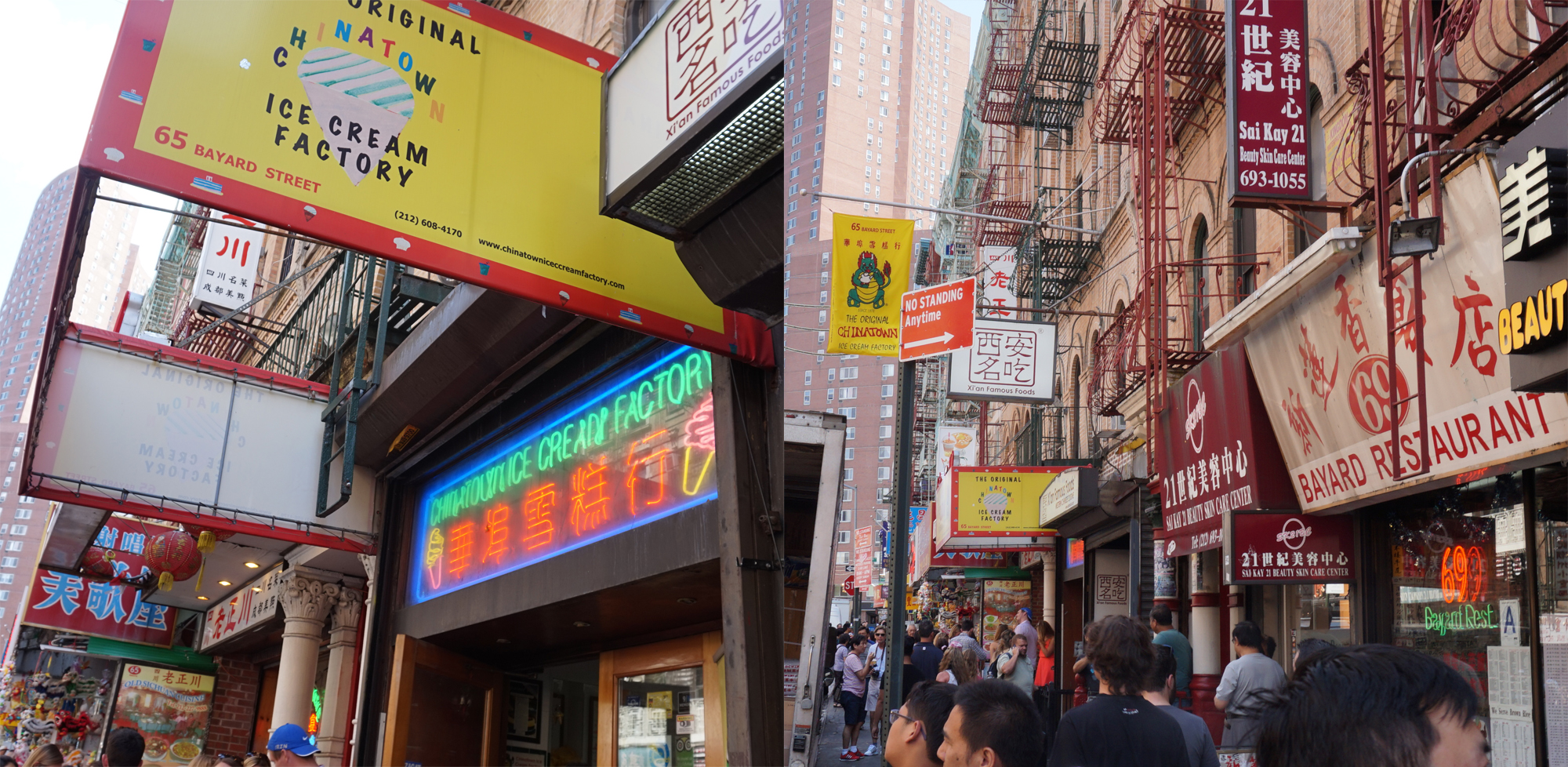 August 8, 2014- By Steven E. Greer
In what will likely be my final tour of an ice cream shop this summer, I went to the Chinese Ice Cream Factory on Bayard Street, in the heart of Chinatown (There is a Citi Bike rack nearby, but no subway). When I was at "Sundaes and Cones", an NYU professor and his wife raved about it. He was wrong, like so many professors.
The Chinese Ice Cream Factory could have been cool. I was hoping that it would have been the third Chinese ice cream in New York that impressed me (the other two are Sundaes and Cones and the pastry chef at El Vez). Sadly, this derivation of milk was bland and tasteless.
To begin with, the service is horrible. The kids were nice, but the store is too small and they have no systematic way to stand in line and order.
The signage is hard to read. One flavor reads "coconut fudae". I thought it was a play on the word sundae, or some exotic flavor, but it was just the word "fudge". Some of the letters are in yellow and hard to read on the white board. Others are too small.
The cups and cones they use are far too small. I asked for the largest cup they had, and it was still too small. Therefore, if you order multiple flavors, they will all be smushed together.
But none of those complaints would have mattered if the stuff tasted good. It is flavorless.
The coconut fudge had no fudge and tasted just like the cookies and cream. The green tea was only differentiable by the color. This was almost as bad as Morgenstern's in blandness, but it lacked the funky bitterness in Morgenstern's.
The fact that the Chinese Ice Cream Factory has good reviews tells me that the population of New York has not been exposed to the good stuff. It reminds me a bit of how Nobu sushi gets rave reviews, even though it is not too authentic and people in Japan would scoff at it.
The best ice cream in Manhattan (and the world, likely) remains to be Jeni's Ice Cream, available in some pop-up stores and boutique shops. The best ice cream actually made here, that I have found, remains Sundaes and Cones. The El Vez ice cream is second, and third is North End Grill's.