This post has been read 1158 times!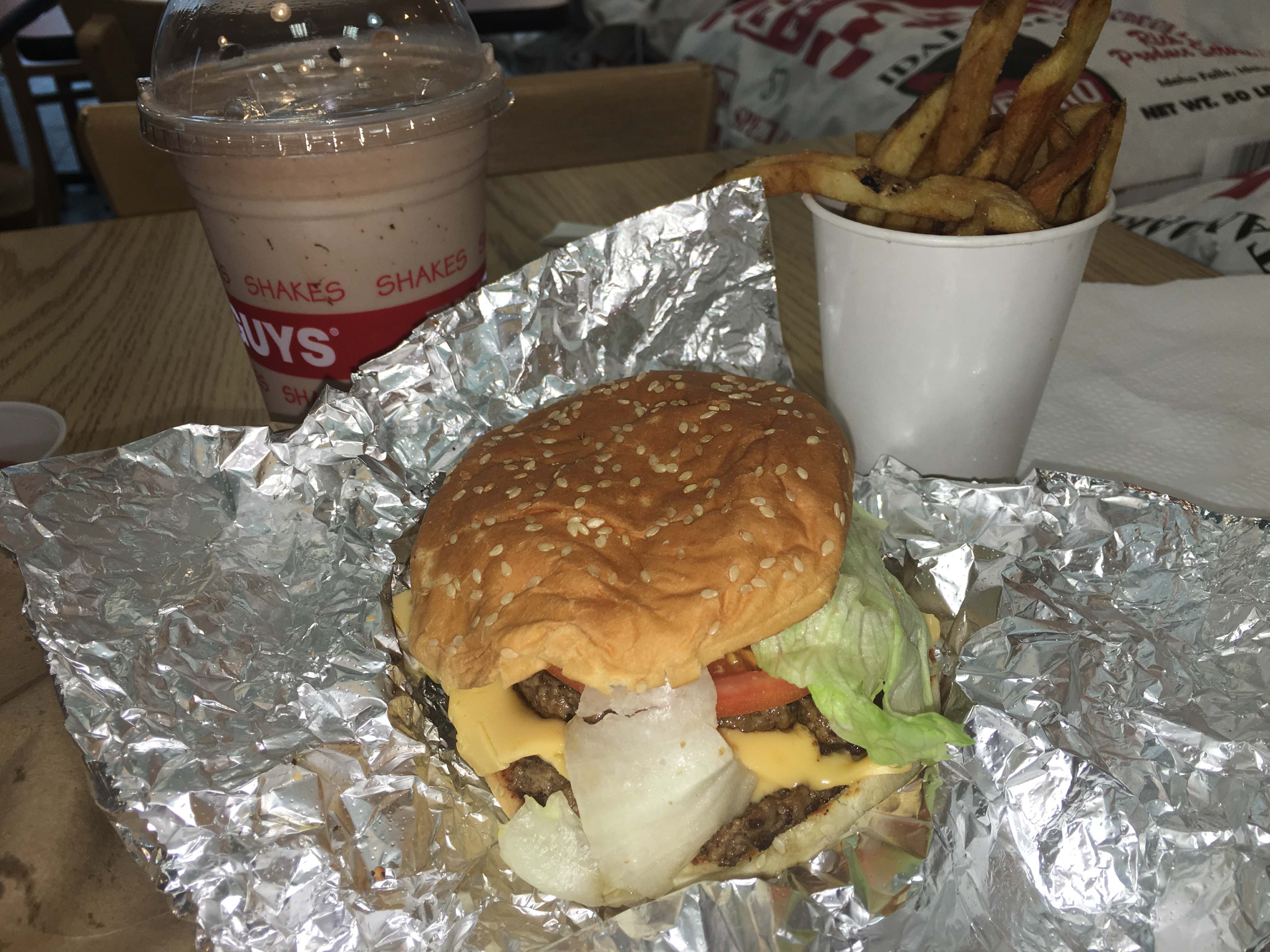 May 2, 2016- by Steven E. Greer
Five Guys is another one of those "better burger" attempts that is failing because of poor management. There is a stark contrast in hospitality and competency between the Five Guys staff and Shake Shack, and it shows in the final product.
When I ordered a cheeseburger, fries, and shake, the man assembling the orders yelled out the ticket number and wanted to give me just the fries. He then gave me the fries and burger, but forgot the shake. Then, he made the wrong flavor.
The cheeseburgers are assembled improperly and look bad, because there seems to be no manager on duty. In contrast, Shake Shack has several managers always on duty, and the hospitality is better than most fine dining restaurants.
It's a shame too, because the cheeseburgers and fries at Five Guys could be delicious if they were prepared properly. They use high quality peanut oil for the fries and fresh beef for the double patties. The buns are toasted. However, in the hands of unsupervised kids, the result is far from ideal.
It never ceases to amaze me with these "better burger" joints how the owners think that they can skimp on the wages and still make a good product. Whether it be Umami Burger, Five Guys, Clarke's Standard, Fuku, Salvation Burger, Bill's Burger, or Chipotle, they all fail badly because they have untrained, poorly-paid, employees and absentee owners.
Review: Jean Georges Nougatine nails the American cheeseburger
Excellent staff at Shake Shack and Le District
Danny Meyer tours Shake Shack in Battery Park
Clarke's Standard compared to Shake Shack, Bill's Burger, and Blue Smoke
Review: The new El Vez cheeseburger is the best one Downtown
Review: Chef James Tracey cheeseburgers
Hillstone ruins the best cheeseburger in the city
Review: The Nomad cheeseburger is so bad it made me want to punch the chef
Review: Umami Burger is fast food management trying to be fine dining
The perfect hamburger is very simple
Whole Foods botches hamburger stand in less than a month