This post has been read 1515 times!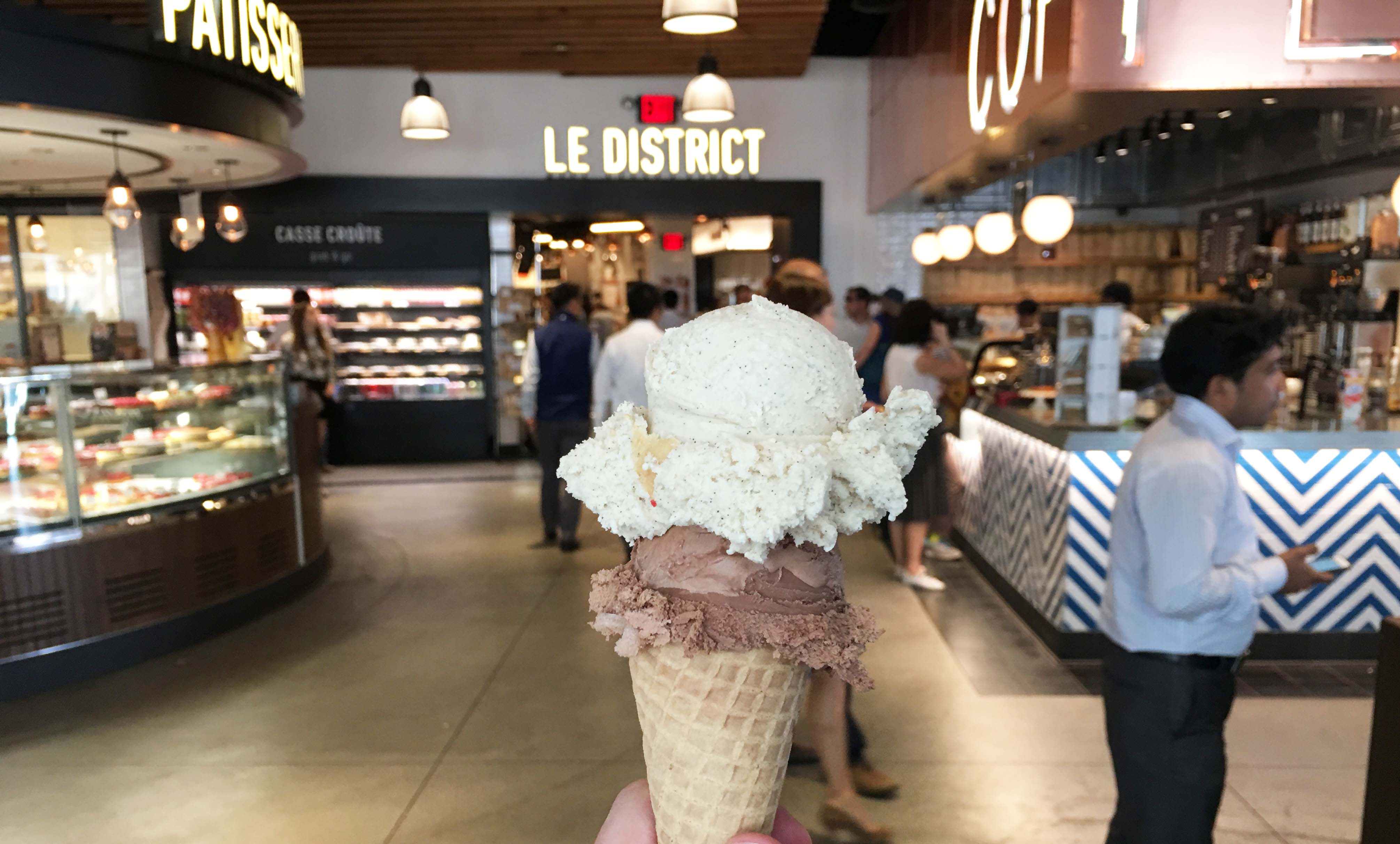 May 7, 2016- by Steven E. Greer
Fortunately, my first impressions of the newly opened Le District ice cream bar were wrong. I was afraid that the much-anticipated ice cream shop was selling soft gelato-type fare rather than real ice cream, but they are not. They are selling an eggless-based ice cream, made with cream, which is the same way that Jeni's Ice Cream (the best in the world) makes it. Le District imports theirs from France.
Also (per my request), they have excellent gourmet waffle cones. The scoops are properly chilled to the right hardness, and hold up well in the cones.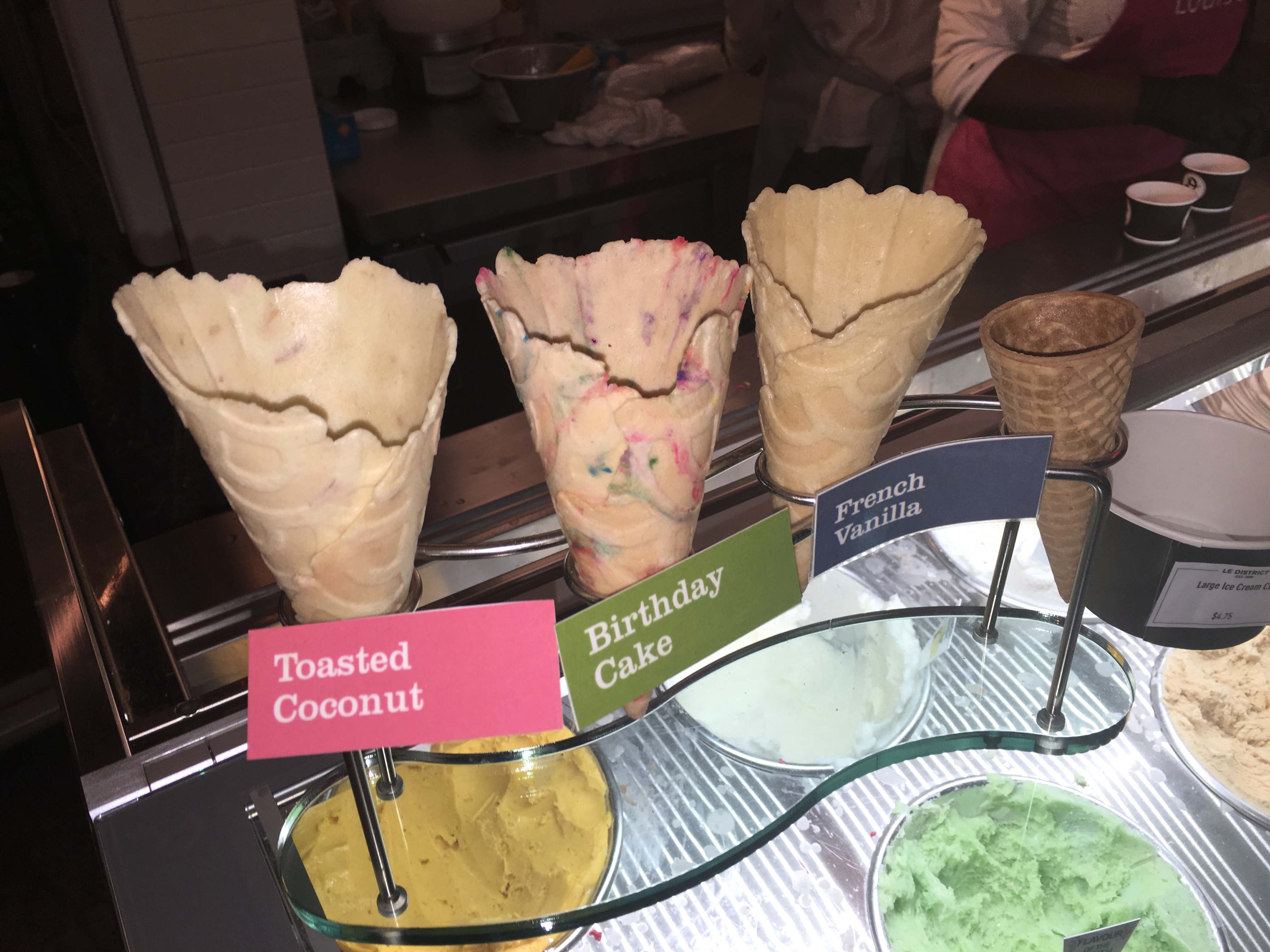 I have previously proclaimed Sundaes and Cones as the best ice cream in Manhattan. Le District has now supplanted them.