This post has been read 3249 times!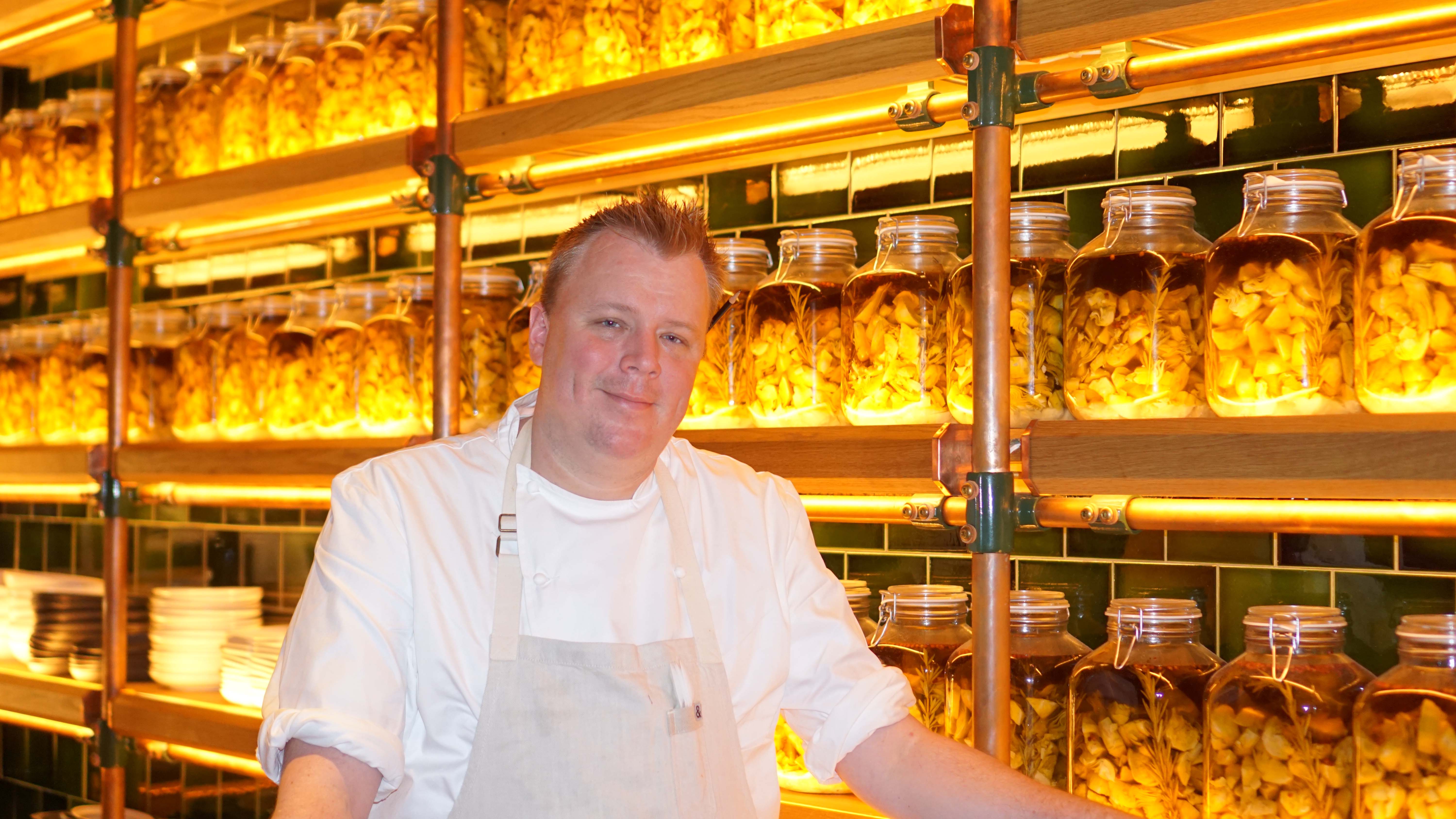 Update December 12, 2015- Justin Smillie was on CBS This Morning.
Aside, hopefully Pier-A and Le District sign up some big chefs next year.
Update July 24, 2015- President Obama ate lunch at Upland last week.
March 28, 2015- By Steven E. Greer
I finally ate at Stephen Starr's new Midtown restaurant Upland. The senior chef and partner is Justin Smillie who was part of the 3-Star New York Times restaurant Il Buco Alimentari. The cuisine is "California-inspired" American.
I really like this place. The interior design by Roman & Willams was open and fresh. The seats and booths were comfortable, and the open kitchen is mandatory for me at this point.
For lunch, I tried the $15 grilled chicken sandwich with fried Brussels petals on top. Inside, the moist meat was flavored with parmigiano and dijonaise sauce. The French fries were like the style you would get at Balthazar. The baguette bun was fresh and not too hard too chew.
The pecan pie dessert was thick and attractive on the plate. They used maple syrup instead of cane sugar.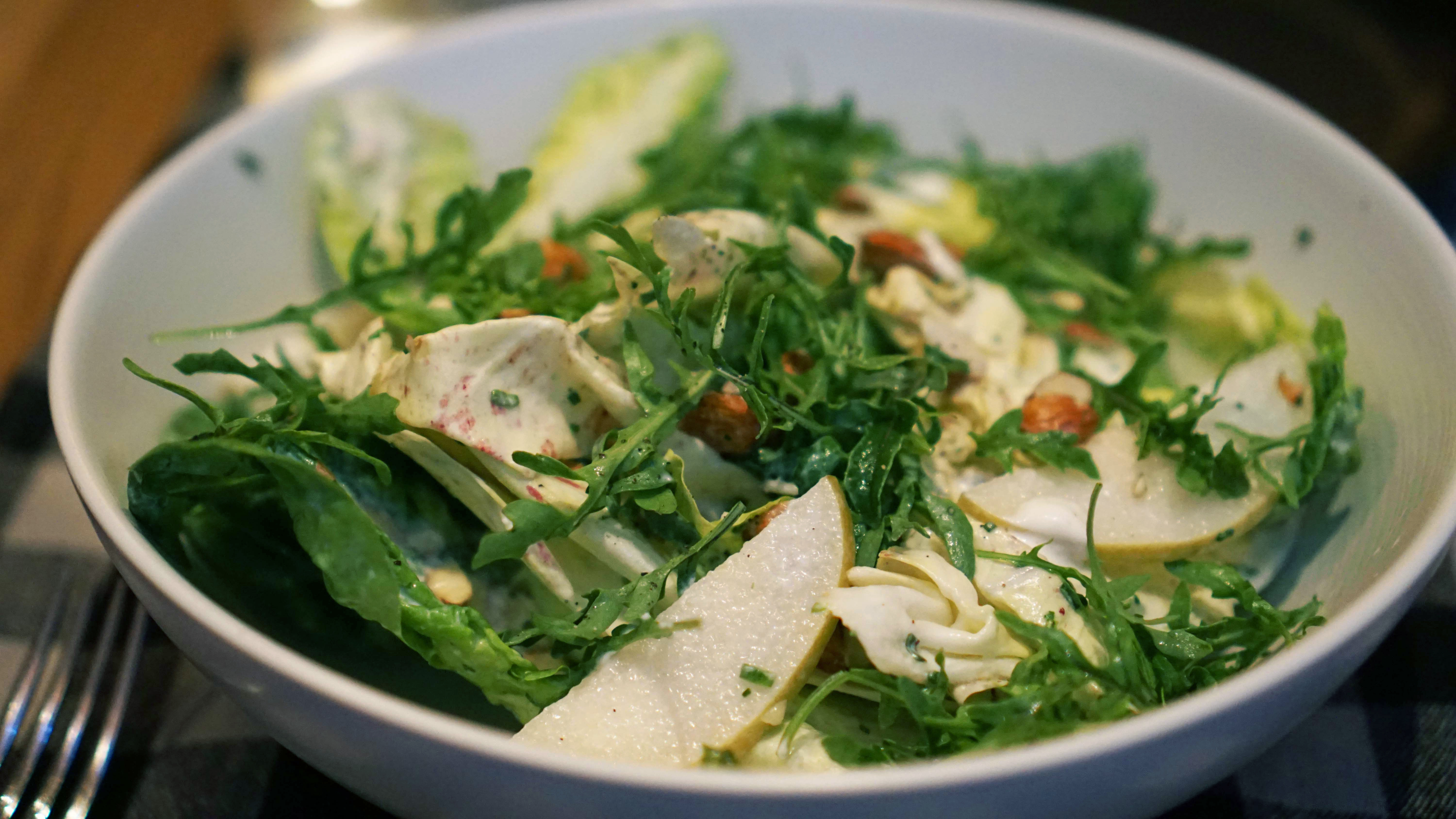 For dinner, I arrogantly strolled in without a reservation only to learn that I was not going to be able to get a table until 10:00 PM. The hostess was not giving me the VIP treatment, shall we say. Fortunately, the owner and senior corporate managers were in the back eating, so I pulled some strings, sent an email to them, and got a seat.
I started with the gem lettuce salad with pears and roasted almonds. The dressing was a chardonnay vinaigrette. This was the "California" theme that I had imagined and was not disappointed.
I then had the half-chicken. The chef's skills were on display, with a perfectly golden crispy skin and moist meat. The bed of beans were carefully chosen and seasonal.
The dessert, caramel custard, was good looking and tasty. The coffee was poured from a nice copper kettle.
The scenery of Upland is nice. Several tables of good looking ladies were around me. Also, the managers were friendly and we had a nice chat.
My meals at Upland ranked right up there with the best ones from 2014 (i.e. Batard, Racines, Morimoto, and Scarpetta). The quality of the food and service is worthy of Michelin-stars, while being affordable at the same time.