This post has been read 1485 times!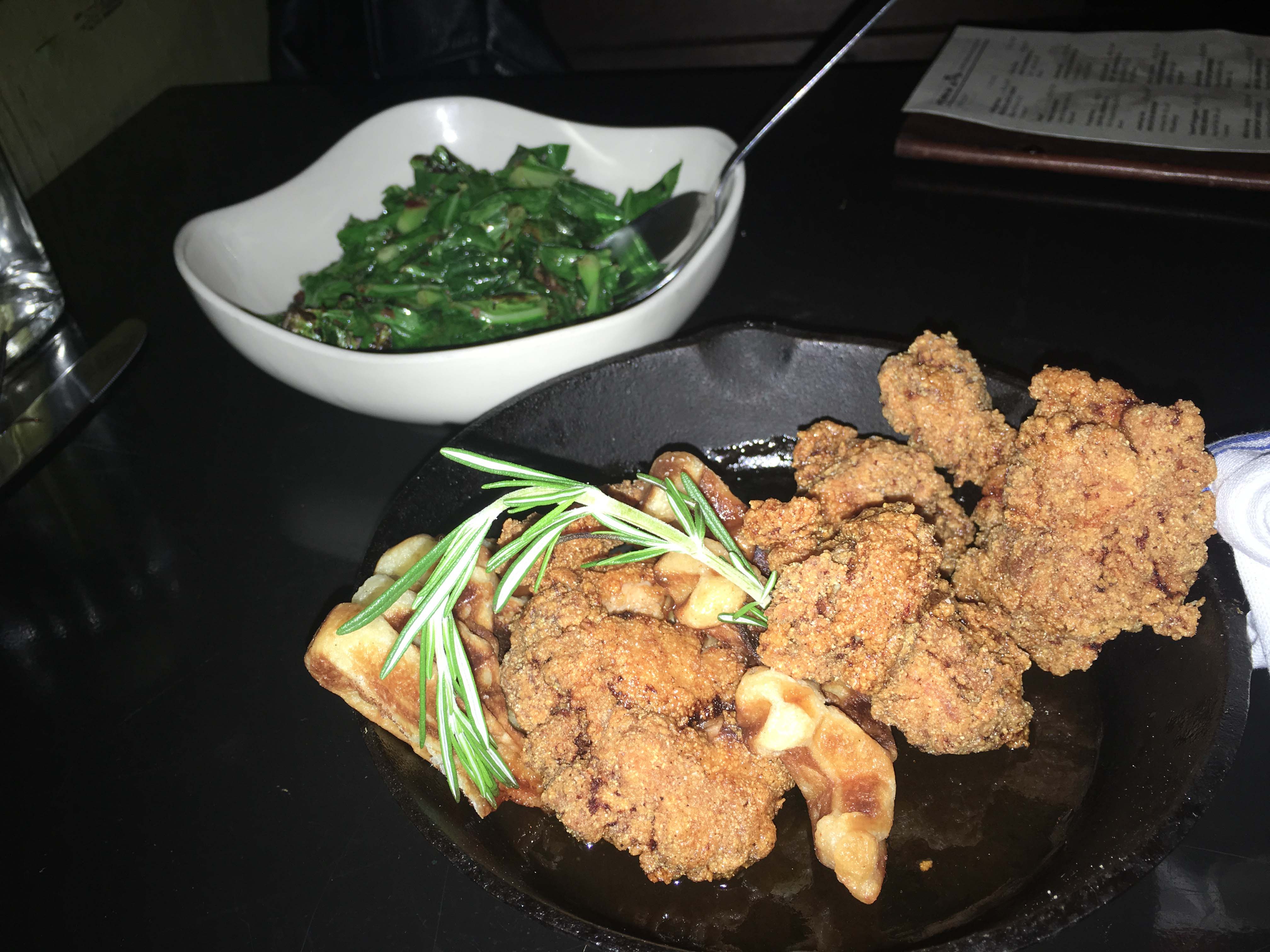 March 26, 2016- by Steven Greer
One month ago, I went to Williamsburg to see a concert and liked the place. I went back tonight.
I Googled for good restaurants and chose a few on Metropolitan Avenue. However, one turned out to be too much of a dump, and the other was too small with a long wait. So, I went next door to The Federal, and was pleased.
Nowhere in Manhattan are so many affordable restaurants with good food so readily available. Also, in Williamsburg, $20 entrees are still pricey, unlike Manhattan where entrees for casual food are $30.
At The Federal, I had Chef Brendan Doyle's boneless fried chicken and waffles, with a side of collard greens. It was fantastic, and the price was $16. It was some of the best fried chicken I have ever had, come to think of it.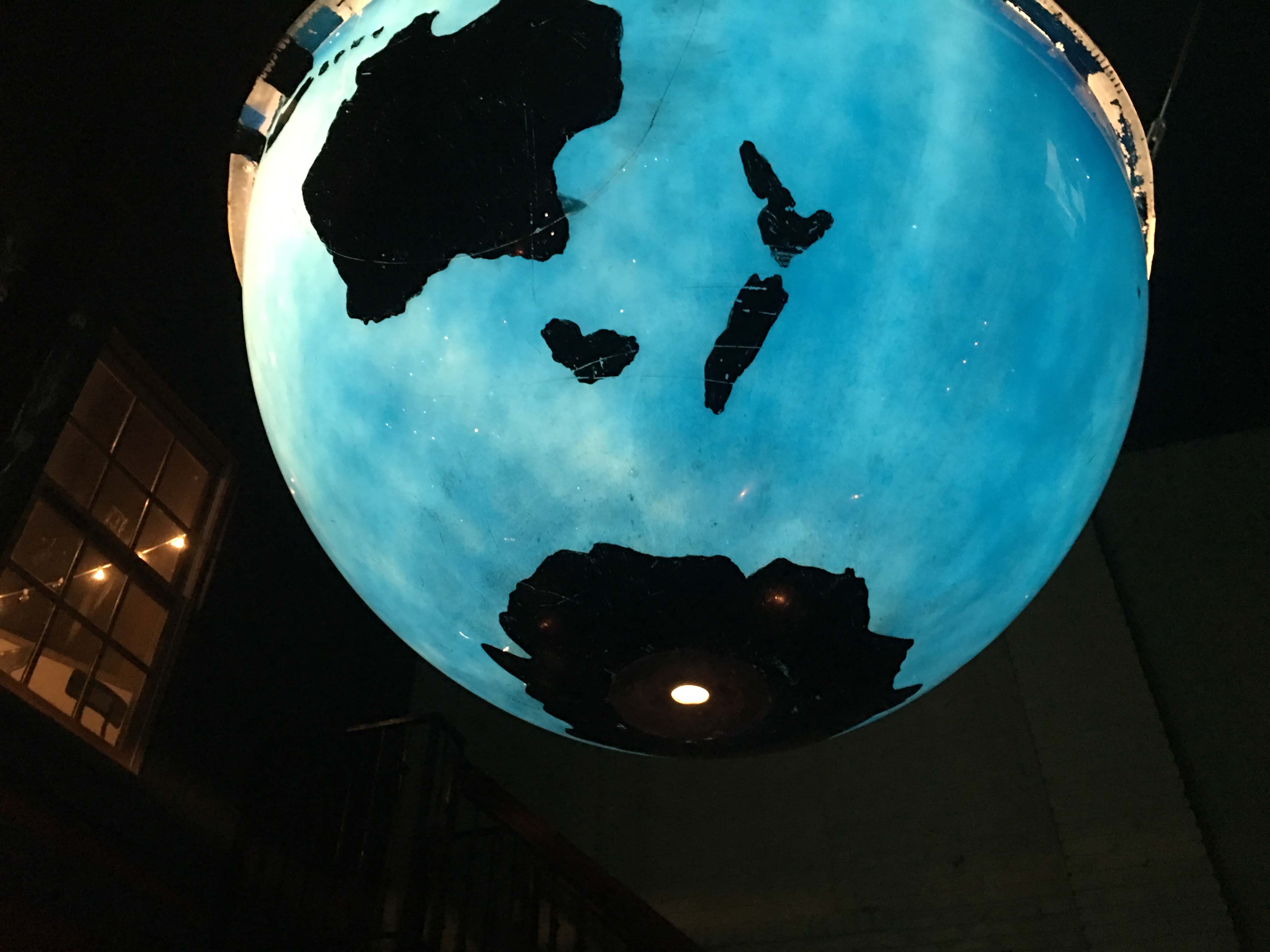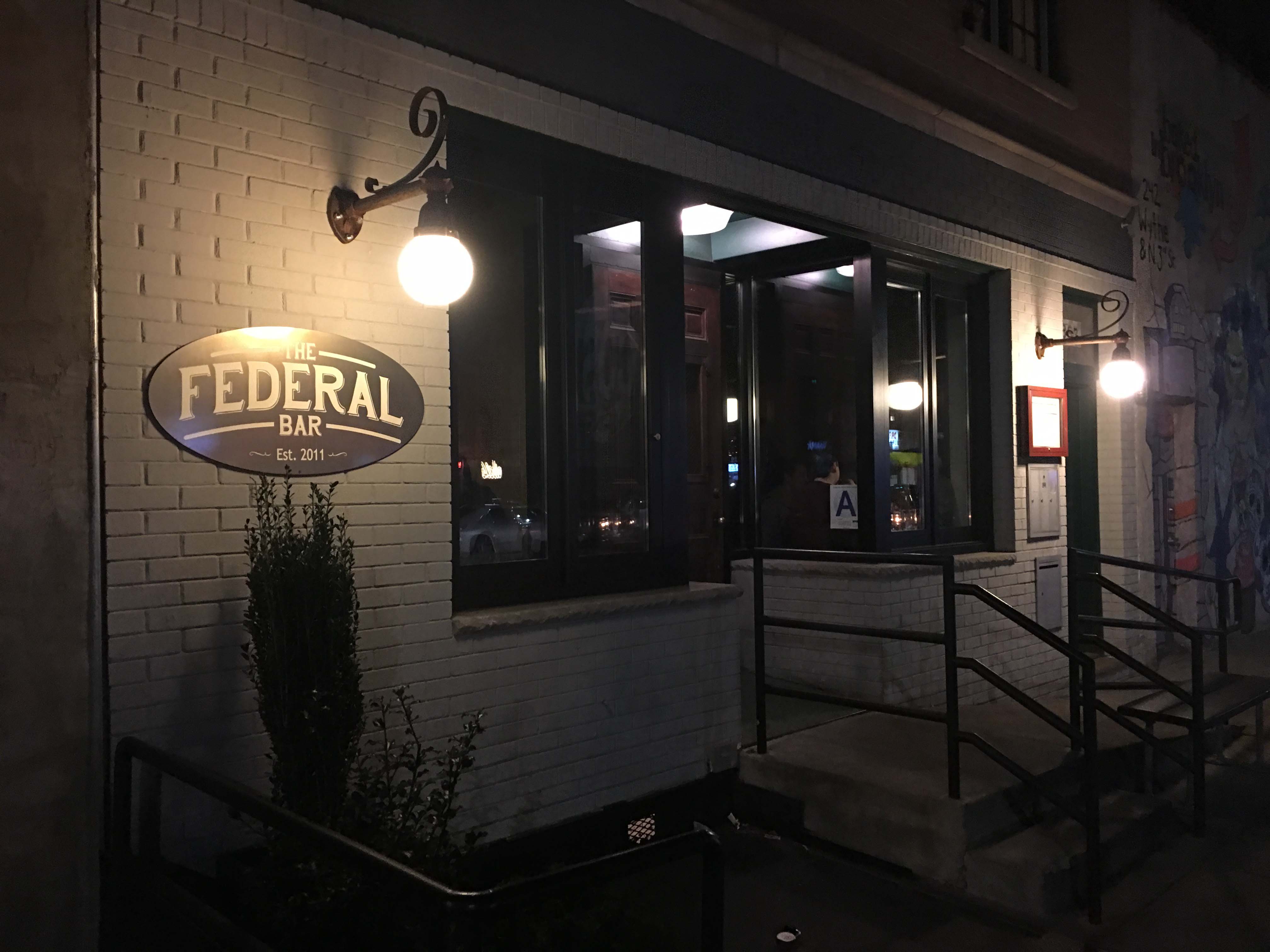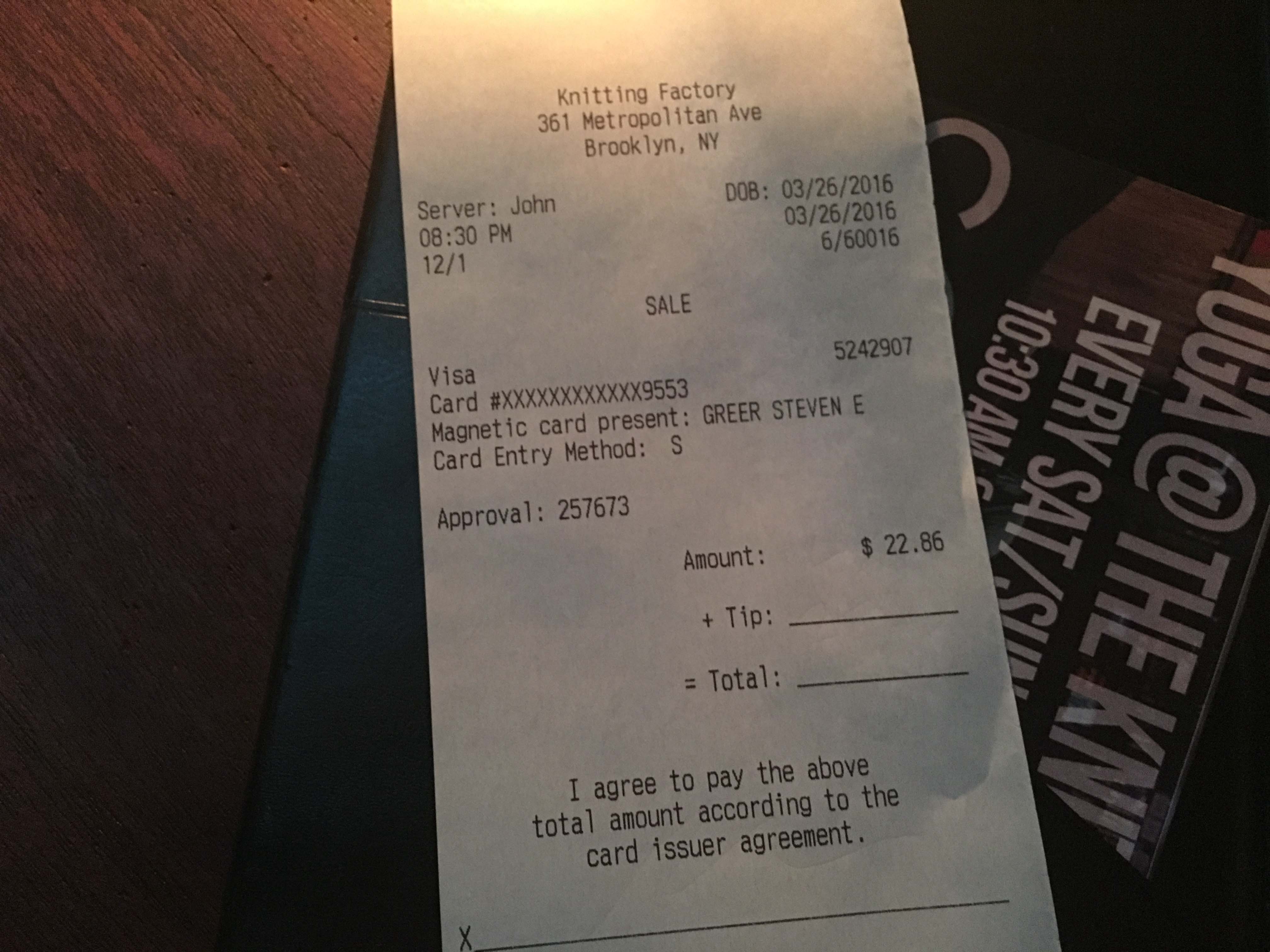 Next door was the Knitting Factory, which is a music hall. How many times have I complained about the lack of music venues in Manhattan? They are prevalent in Brooklyn.
I then went to Maison Premier. It is just another pretentious cocktail bar selling oysters at a 500% markup. I had the signature drink of absinthe. It is disgusting.
Maison is a symptom of the gentrification that will destroy Brooklyn. The pencil-towers by the water are already invading, and will drive rent up and the cool people out.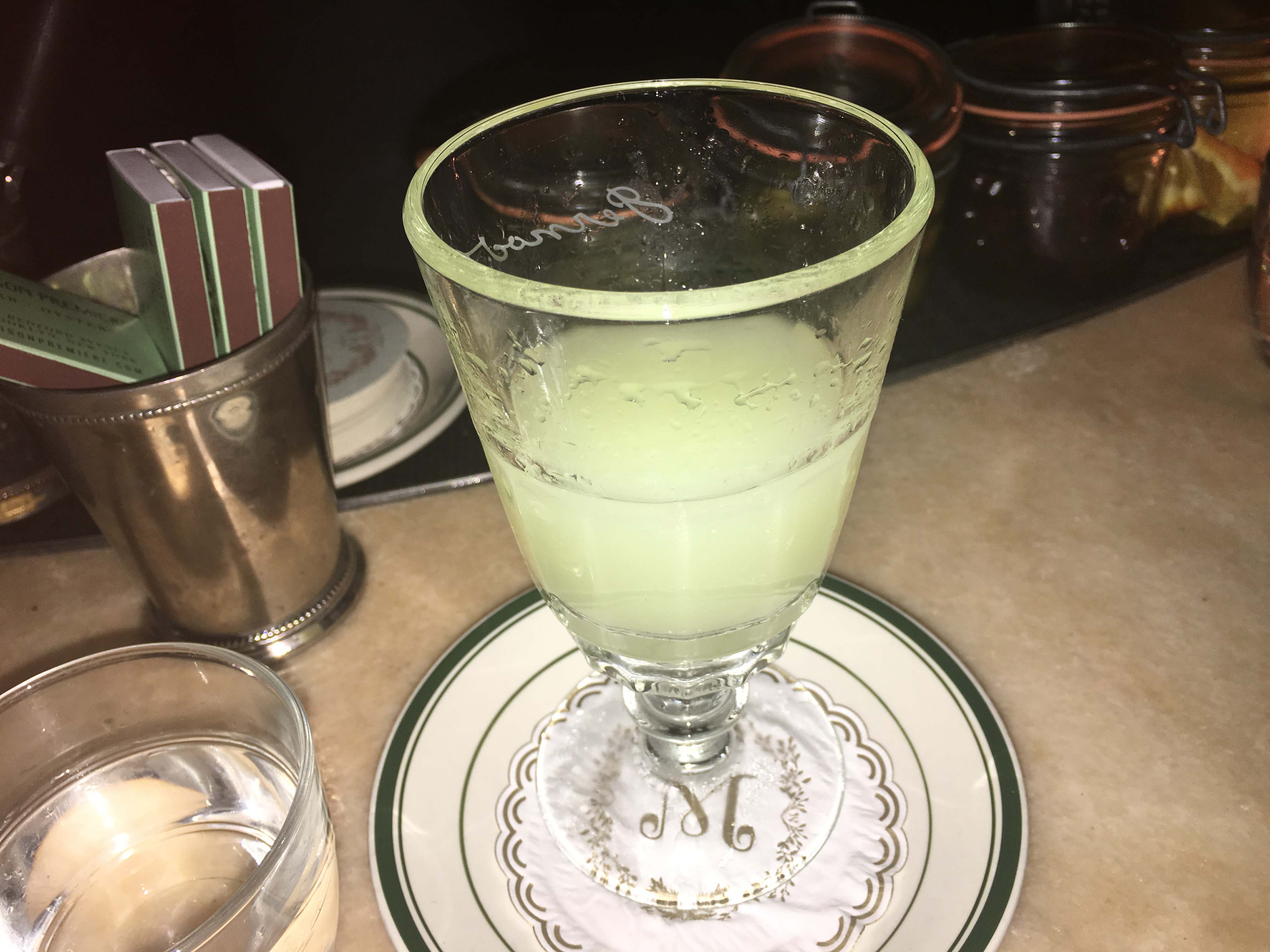 Across the street was Rosamunde Sausage Grill: a beer hall with quality brats. The crowd was nice, young, and had interesting characters.
(Although, the hipsters of yore are now in their 30's, and Brooklyn is not that young anymore.)
Finally, I tried to go to the Wythe Hotel lounge, but it was closed. I went instead to the Brooklyn Bowl, where about a thousand people were enjoying the tunes of Joe Russo.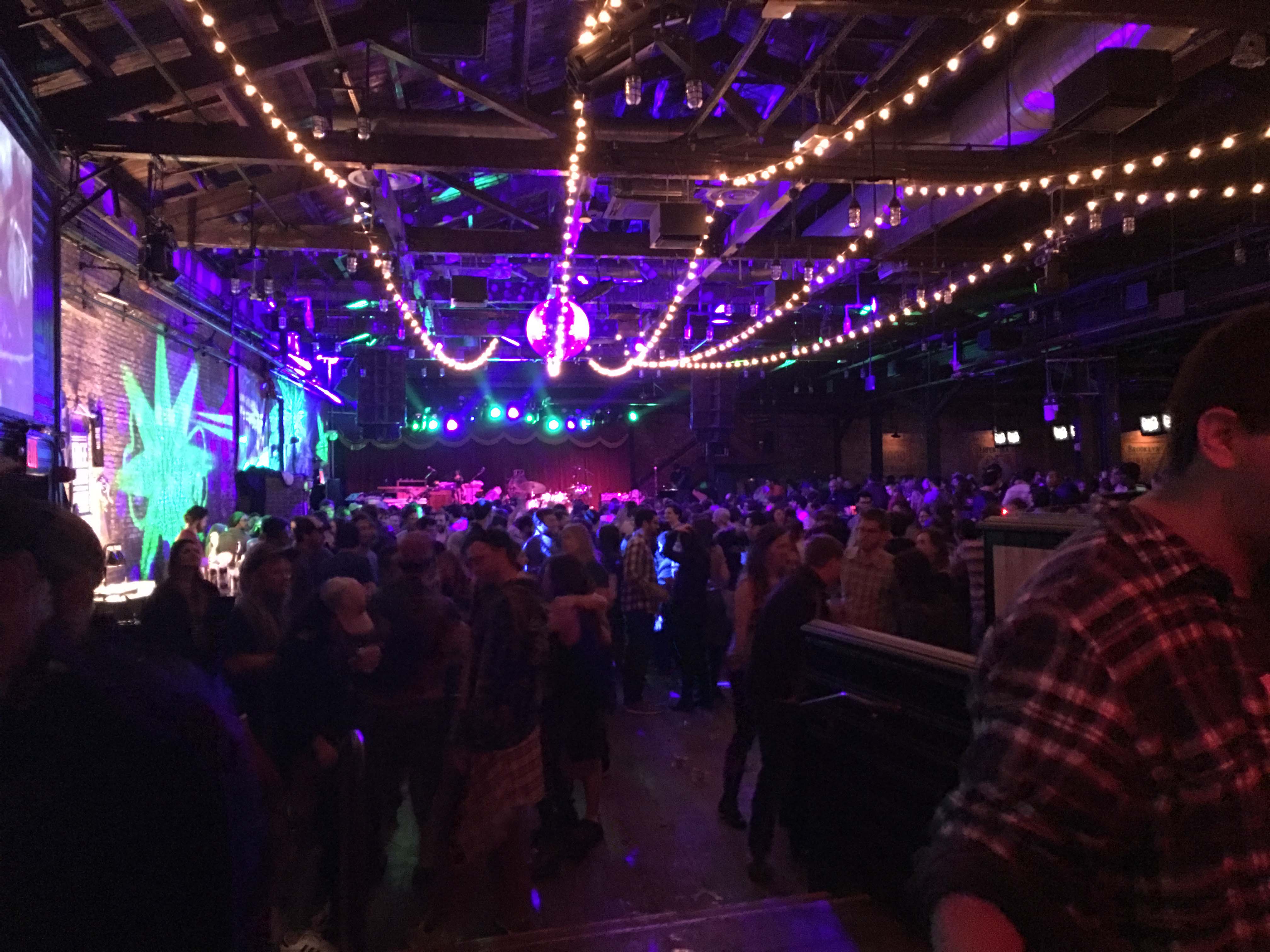 Now, what pattern do you notice from this story? All of the locations where I ended up were impromptu choices, and they were still good. I haven't been able to randomly tour Manhattan and have fun for a decade.
In Williamsburg, I stumbled into live music twice. Music is everywhere. You don't get that in Bubbleville Manhattan. I went to a Plan C for a restaurant and it was still great.
There is still a bit of problem for Manhattans trying to conduct their entertainment in Brooklyn. While Uber has made it easy to get there, it is still difficult to get back, late at night on a weekend. The green TLC cabs will take you home for a flat rate, but the quality of those drivers is unacceptable.
Nevertheless, I will continue my explorations Brooklyn. Stay tuned.