This post has been read 485 times!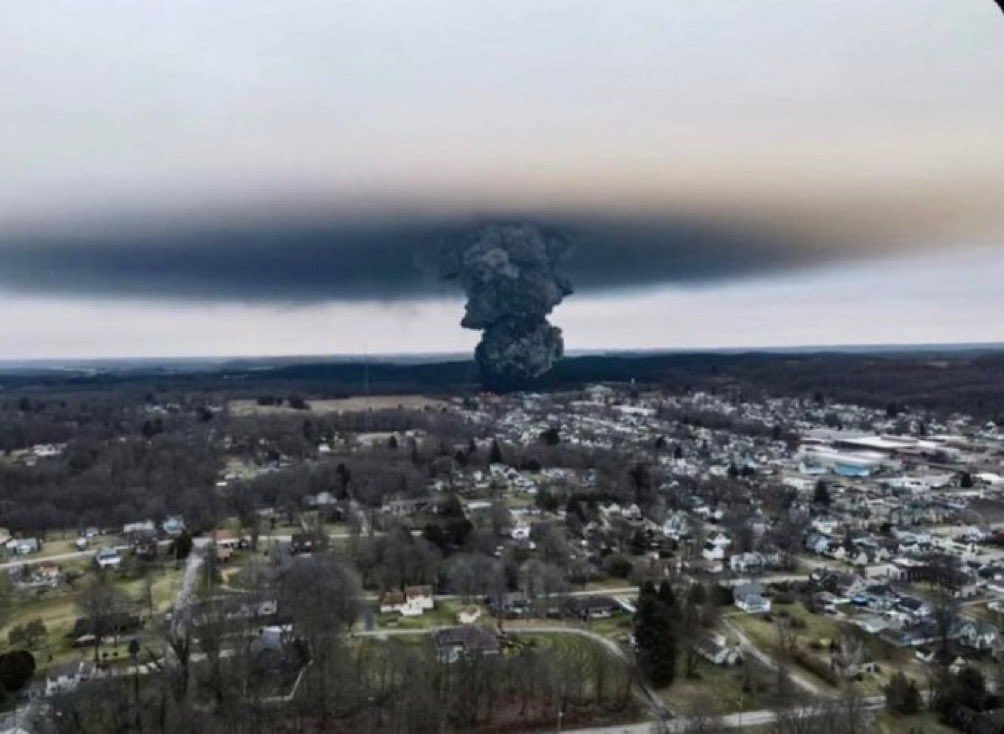 February 16, 2023- by Steven E. Greer
This credible Substack article details how, out on the West Coast, Marine counter-terrorism teams caught FBI agents who were masquerading as Trump supporters planning to destroy a power grid substation. On the East Coast, they supposedly arrested Trump supporting "Neo-Nazis" for doing the same thing. Then, we have this train derailment in Ohio among many other suspicious acts of terrorism amongst soft-targets.
It appears as if there is an entire group of FBI agents who have gone completely rogue. They are doing everything from the January 6th hoax at the Capitol to these soft-target infrastructure attacks.
This is a hot war now. The shadowy communists in charge of Biden see their days coming to an end. The WEF leaders are getting ousted. US election reforms threaten them here. The House now has a committee to investigate this weaponization of the federal government.
The rogue Deep State is resorting to desperate actions. They are cornered animals with shadow masters far away calling the shots.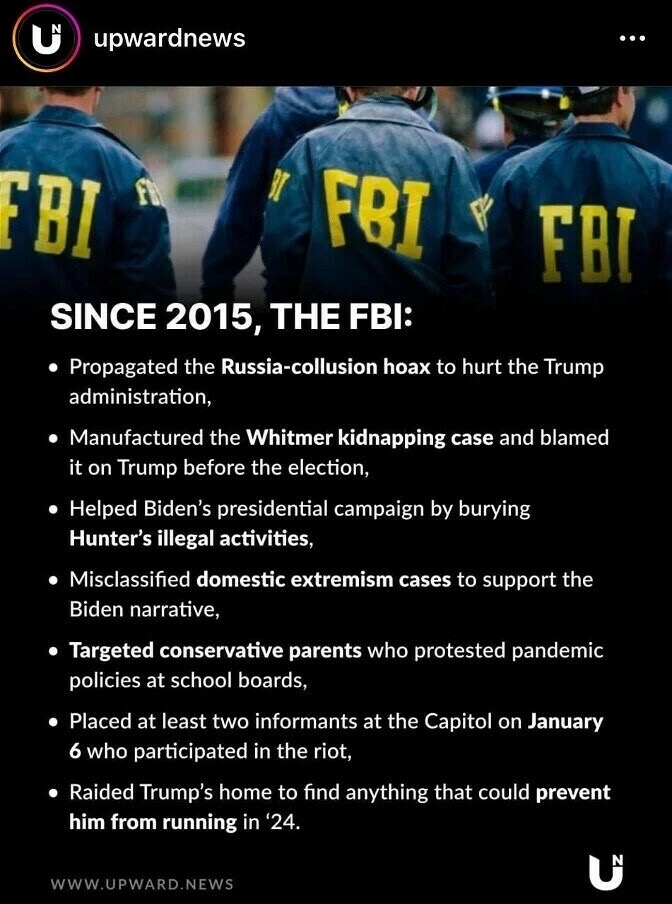 February 16-
FBI whistleblower resigns from bureau, warns Congress about dangers of case 'quota system
@RepAndyBiggsAZ – The latest report on the FBI's alleged FISA abuse reveals that the agency is directly violating the 4th Amendment of the Constitution. We cannot proceed forward with reauthorizing FISA authorities unless Director Wray answers my questions.
@GovMikeDeWine- The DeWine Administration has been in daily contact w/ FEMA to discuss the need for federal support, but FEMA continues to advise that Ohio is not eligible for assistance at this time. I will continue working with FEMA to determine what assistance can be provided.
Pete Buttigieg downplays the East Palestine train derailment: "While this horrible situation has gotten a particularly high amount of attention, there are roughly 1,000 cases a year of a train derailing."
$100 billion for Ukraine. Nothing for Ohio.