This post has been read 1323 times!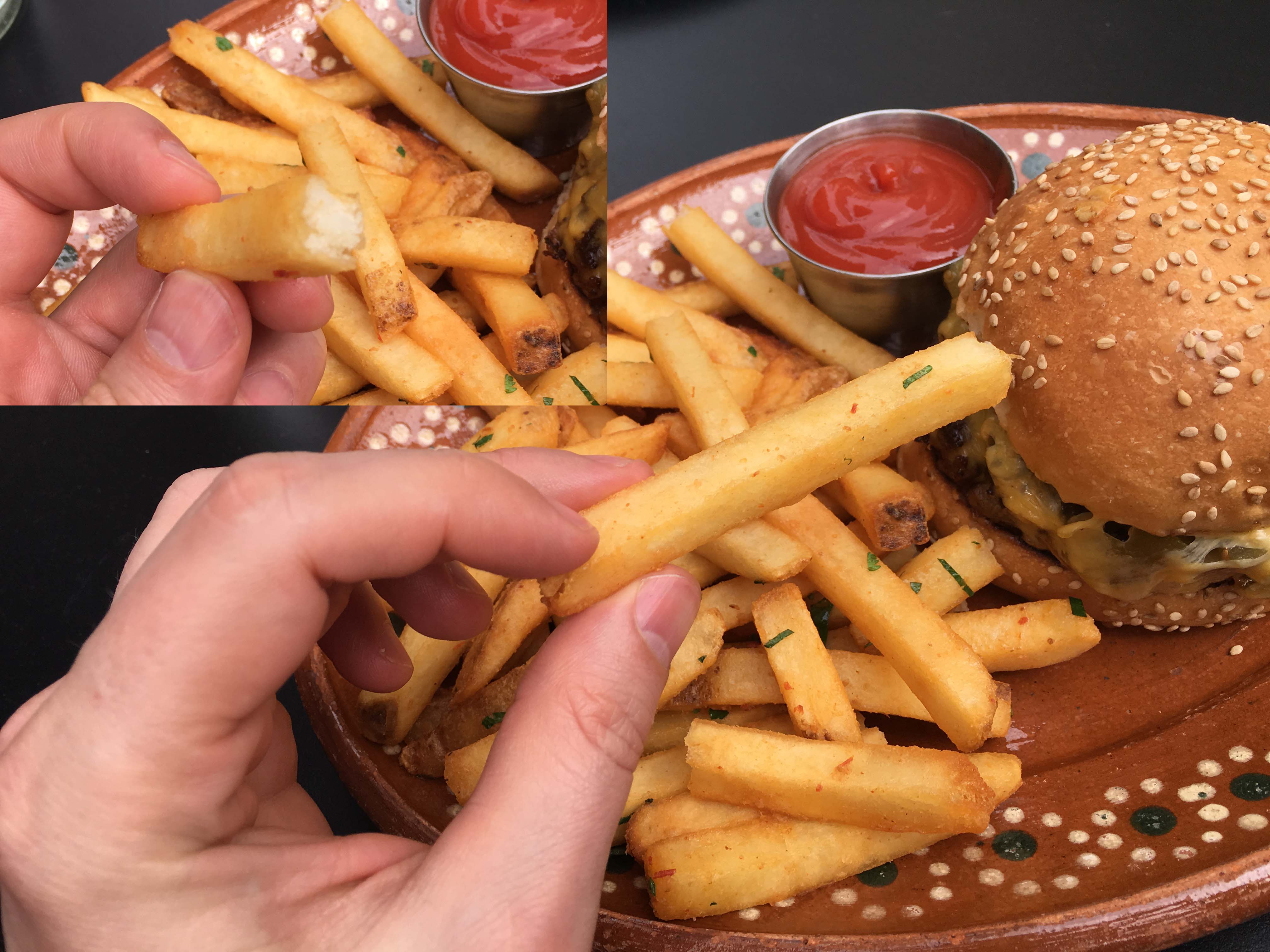 May 14, 2016- by Steven E. Greer
Chef LaForce made me a cheeseburger and fries today. They are still the best in the city, with a crispy outside and fluffy, not greasy, inside.
With all of these attempts at the "Best Burger in New York", some of the sandwiches come close, but they all fail with the French fries. Making a good fry is actually quite hard to do.
Review: The new El Vez cheeseburger is the best one Downtown
Review: Chef James Tracey cheeseburgers
The perfect hamburger is very simple
Why do French chefs mess up the simple hamburger and chocolate chip cookie?
Review: The Nomad cheeseburger is so bad it made me want to punch the chef
Review: Umami Burger in Hudson Eats
Clarke's Standard compared to Shake Shack, Bill's Burger, and Blue Smoke