This post has been read 9061 times!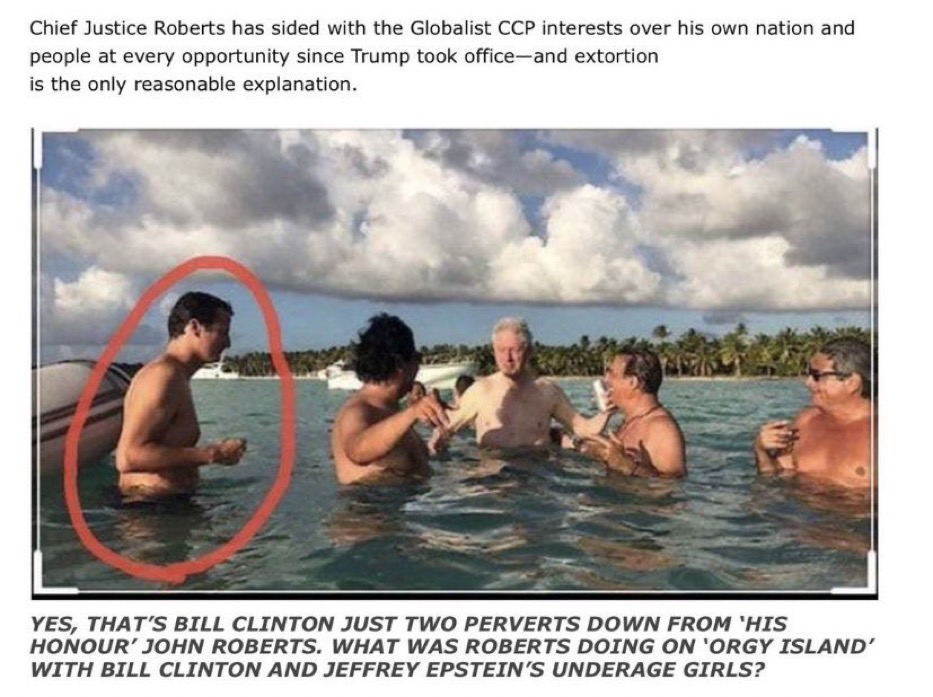 December 26, 2020- by Steven Greer
If this photo (top of page) is really of Chief Justice Roberts on Pedophile Island with Clinton, then it needs to be reported. It will shame him into leaving. He has seizures and he can use medical excuses to save face.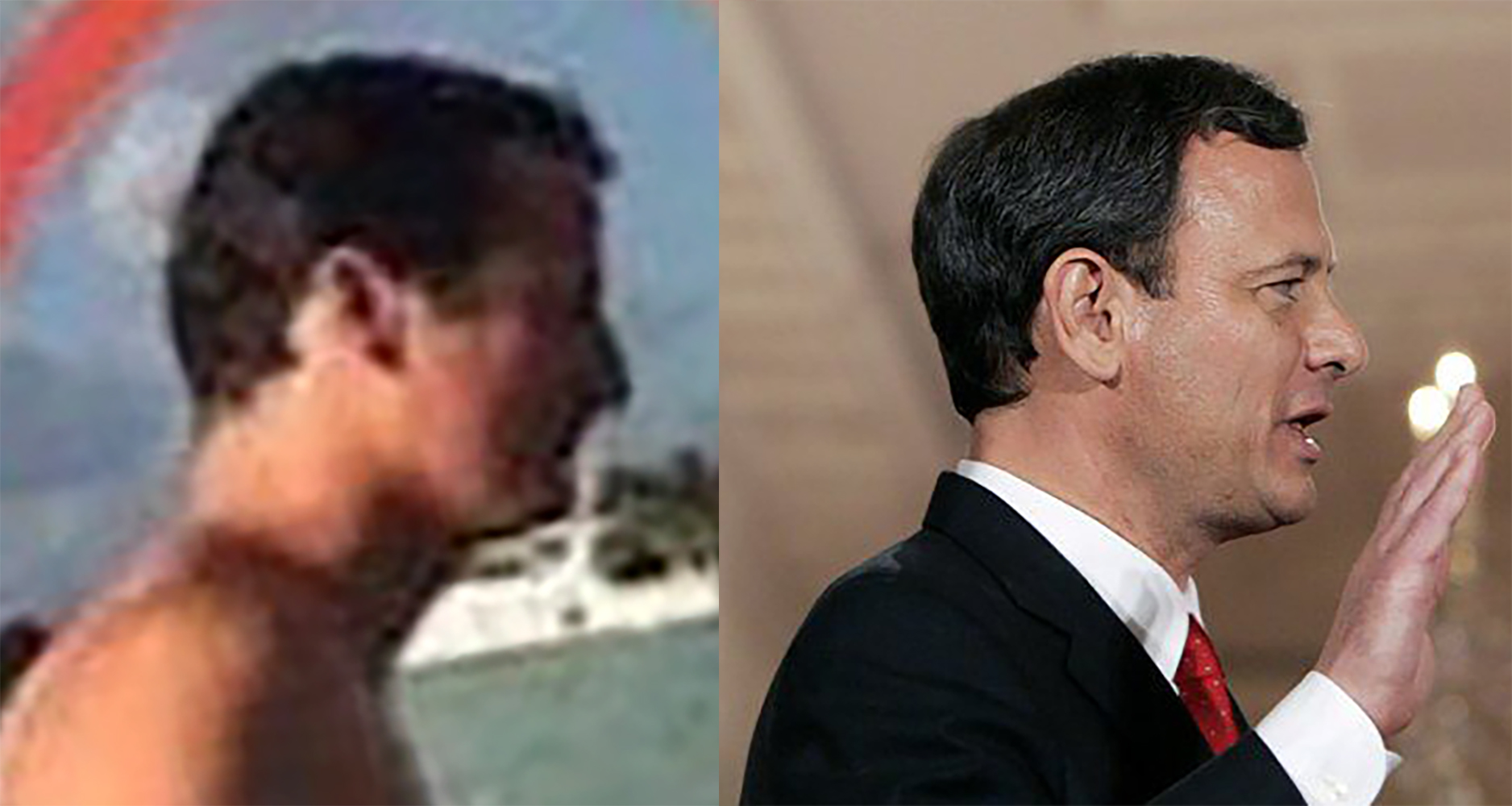 I made the profile comparison above, and the two people have identical skulls shapes, facial proportions, submental chin wrinkles, ear landmarks, and hairlines. I also see no signs of Photoshopping in the topmost on the Internet, and there are many others like this photo in a 2018 story.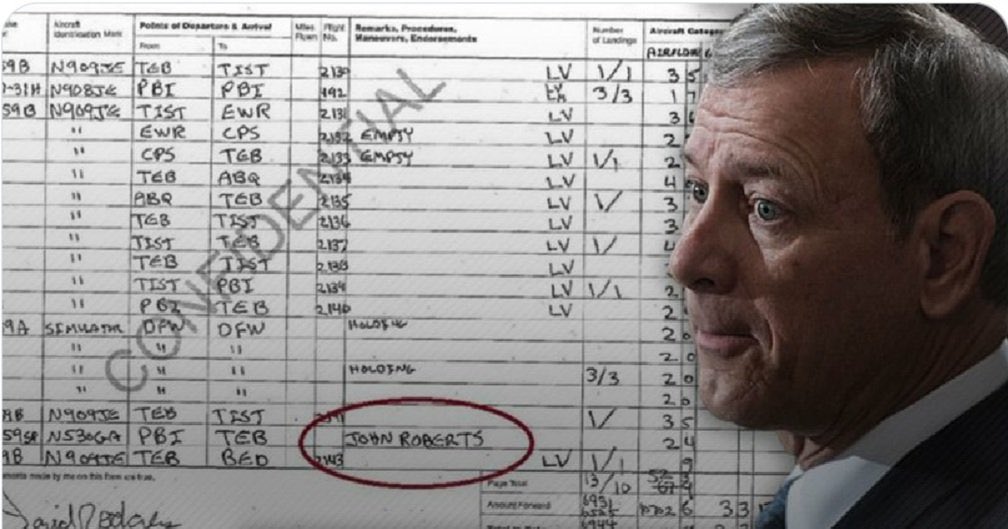 In addition, Lin Wood tweeted this photo of the Epstein flight logs to Orgy Island.
This seems to be John Roberts, alright. If so, Roberts is compromised by the Epstein honey trap. He is being blackmailed. That is why his Supreme Court is making these inexplicable decisions to not take cases.
We all knew America had a spreading cancer, but the level of metastasis was far worse than we had imagined. They got to the Supreme Court, many members of congress, the Deep States, Wall Street, and the media. The only honest capitalism and justice was in small business and local governments, thus the lockdowns to destroy those.