This post has been read 2930 times!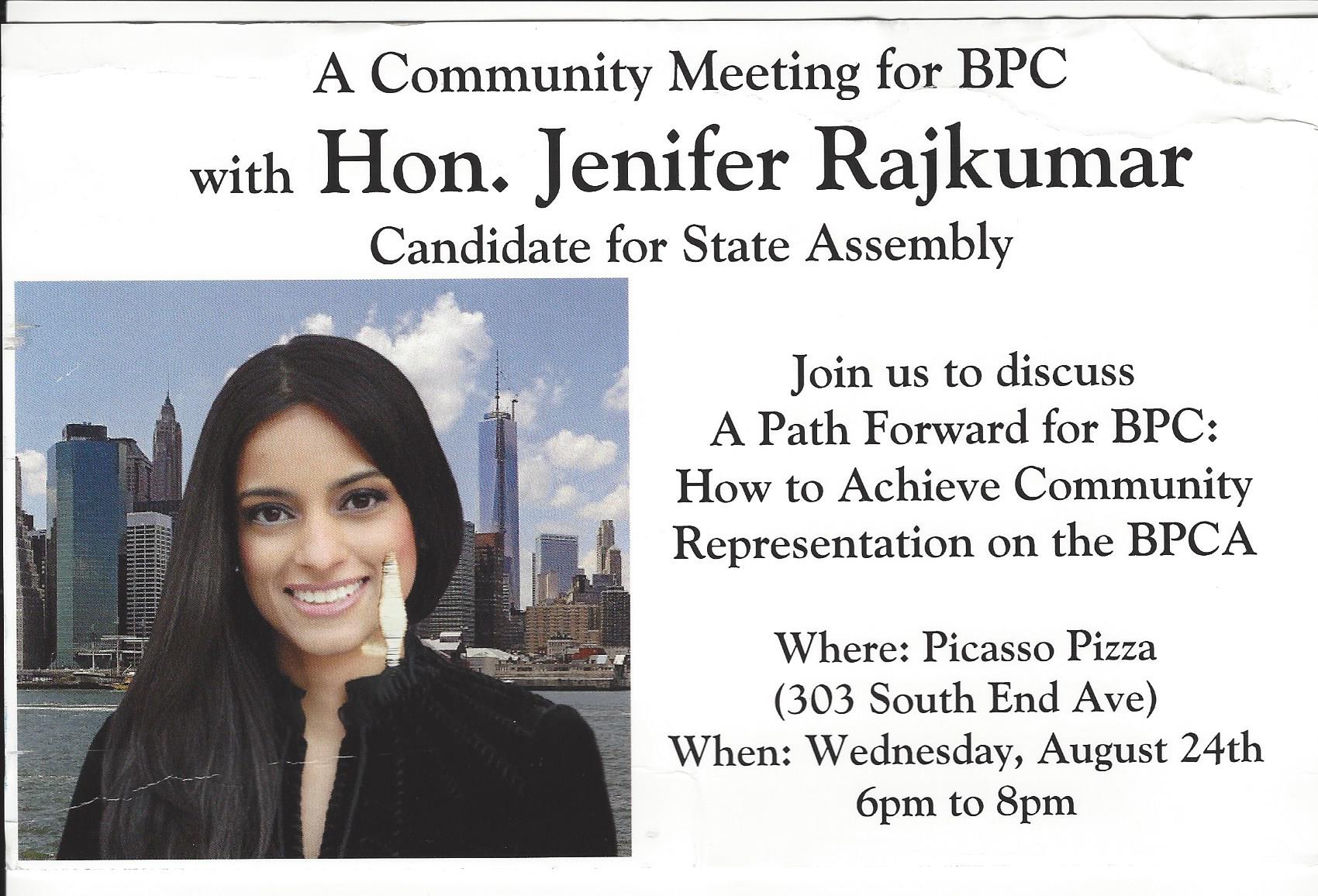 Update August 18, 2016- Rajkumar will be hosting a campaign event at Picasso.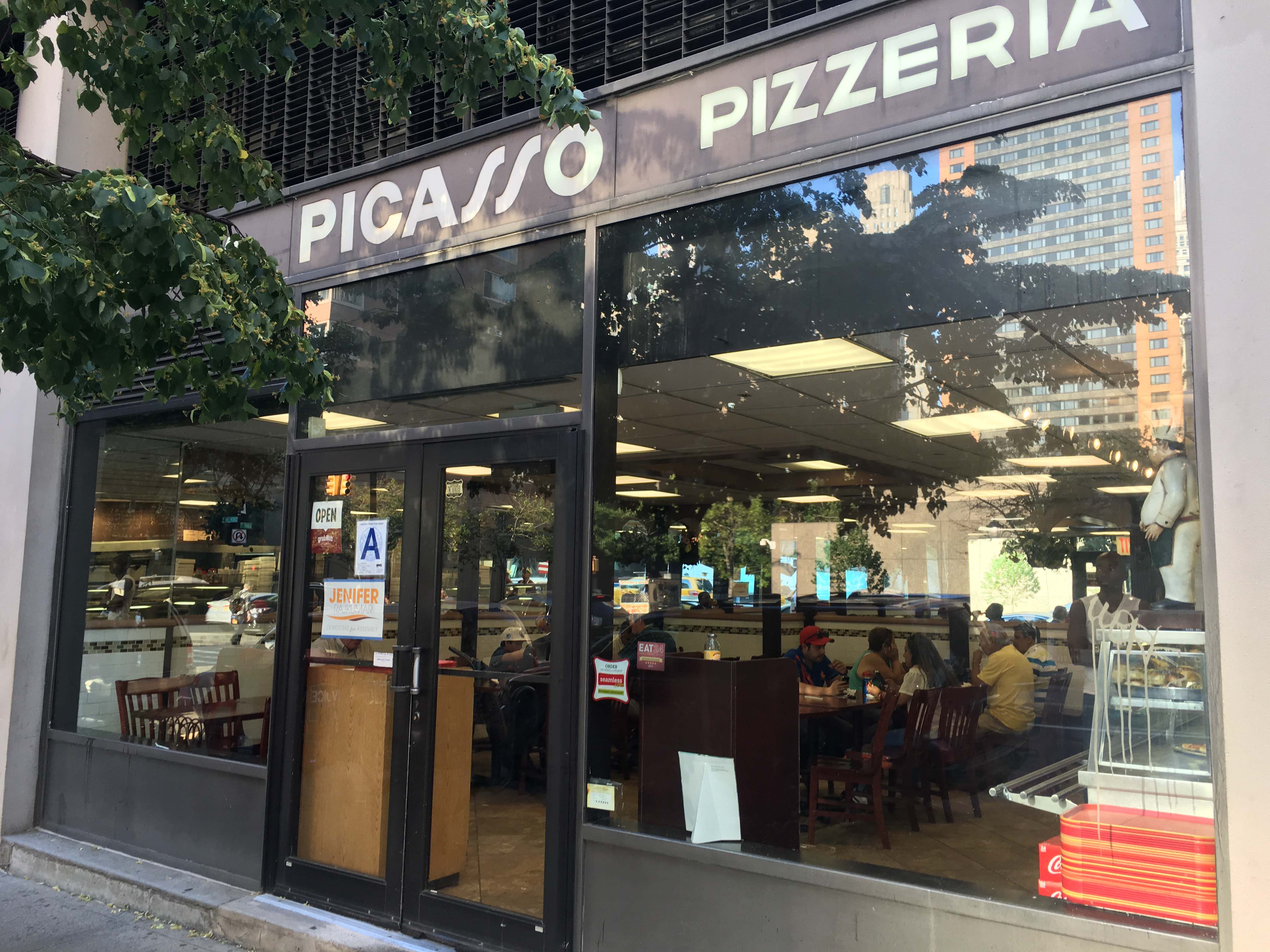 Update June 18, 2016- As they did in 2013, below, Picasso is helping out Rajkumar again.
September 7, 2013- We found this scene to be apropos. Picasso Pizza has long been one of the worst restaurants in Battery Park, which is saying a lot given the strong competitors for title of "Worst of BPC". Picasso was shut down by the Health Department in February of 2012.
Meanwhile, running for City Council is Gateway resident Jenifer Rajkumar. Rather than fight for the community to have better restaurants, she gets the endorsement of the lousiest pizza place in BPC. As President George W Bush would say, "Good job Browny".