This post has been read 525 times!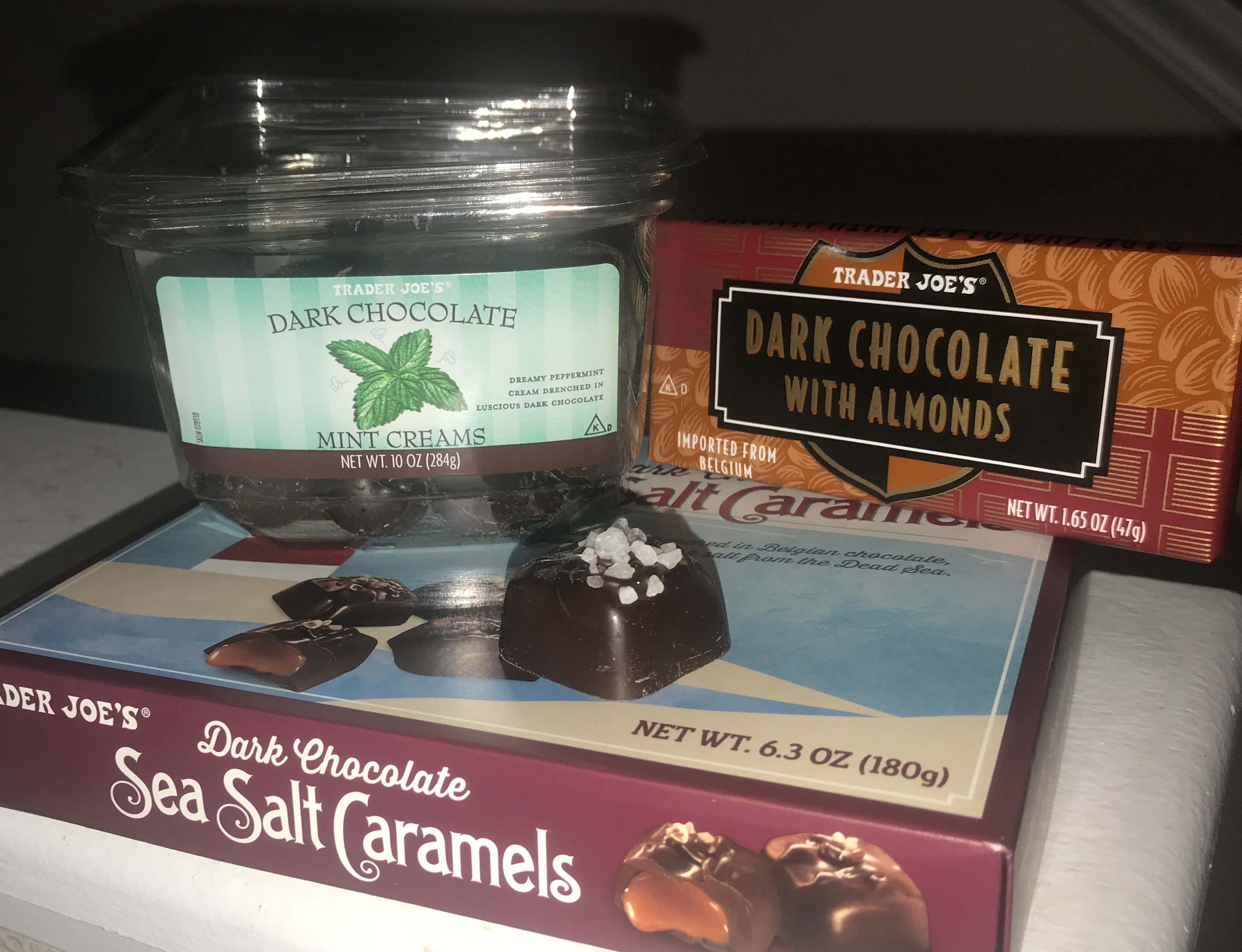 July 19, 2018- by Steven E. Greer
I have now tried many of the Trader Joe's selections of chocolates. They make these in-house rather than outsource them. They use dark chocolate well and control the sugar. The result is an outstanding product that tastes like expensive Belgium chocolate.
I like the bite-size portions that is a theme of Trader Joe's offerings. Even the ice cream items come in bon bons or mini-cones. This allows for a more even sugar high throughout the day without overdoses.