This post has been read 1381 times!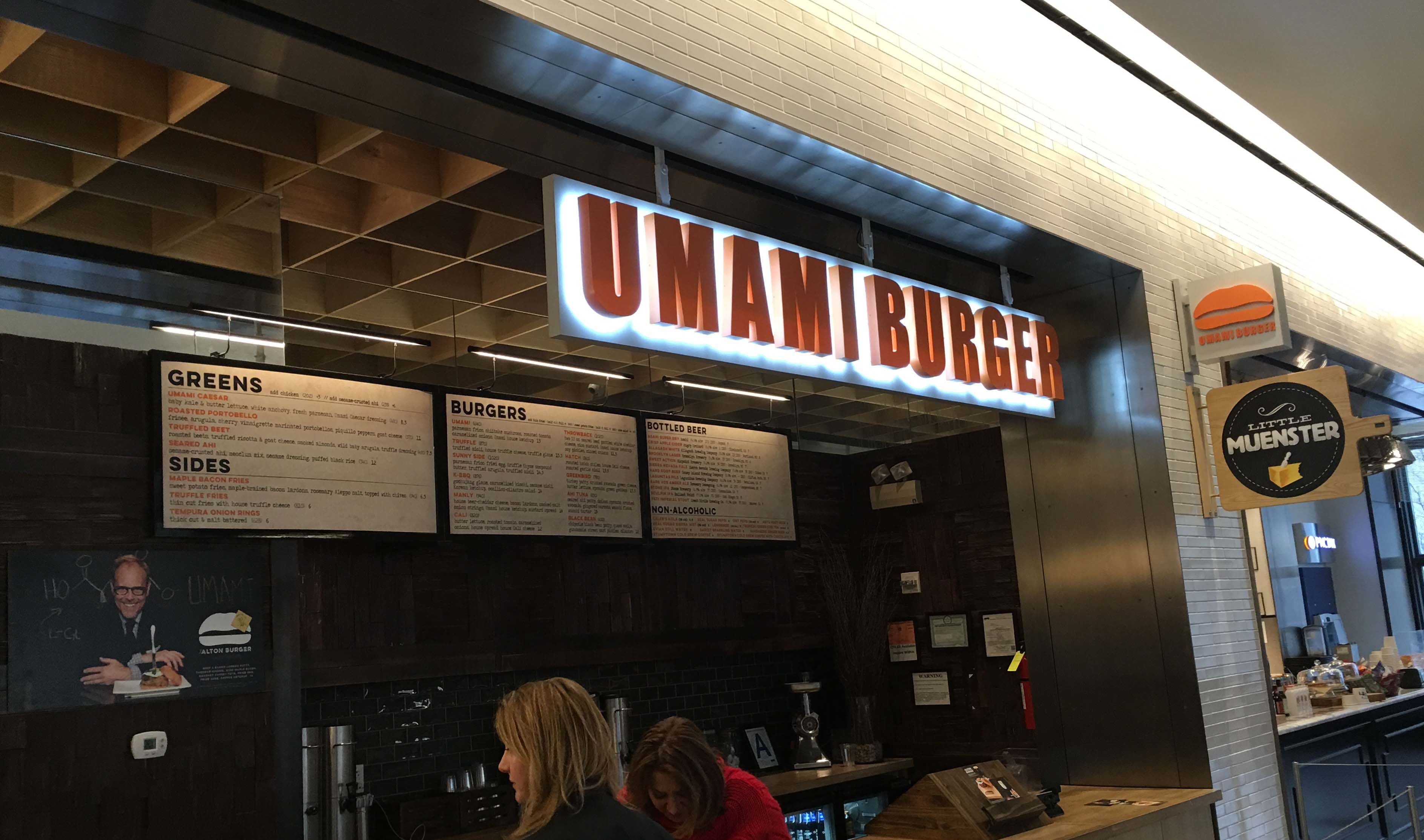 March 19, 2016- Brookfield Place makes it difficult for shop owners to change their stores because they require the work to be done by their own maintenance teams, we have been told. However, Brookfield cannot promptly do any work since their staff are busy constructing other sections, such as Saks fifth Avenue, which are higher priorities.
For example, Umami Burger in Hudson Eats did not have proper spotlights on their dark brown sign, so their store looked to be almost closed and in shadows. A manager explained that they were at the mercy of Brookfield.
Well, they must have given up and decided to just a buy a new lighted sign rather than have Brookfield install lights. It looks much better.