This post has been read 727 times!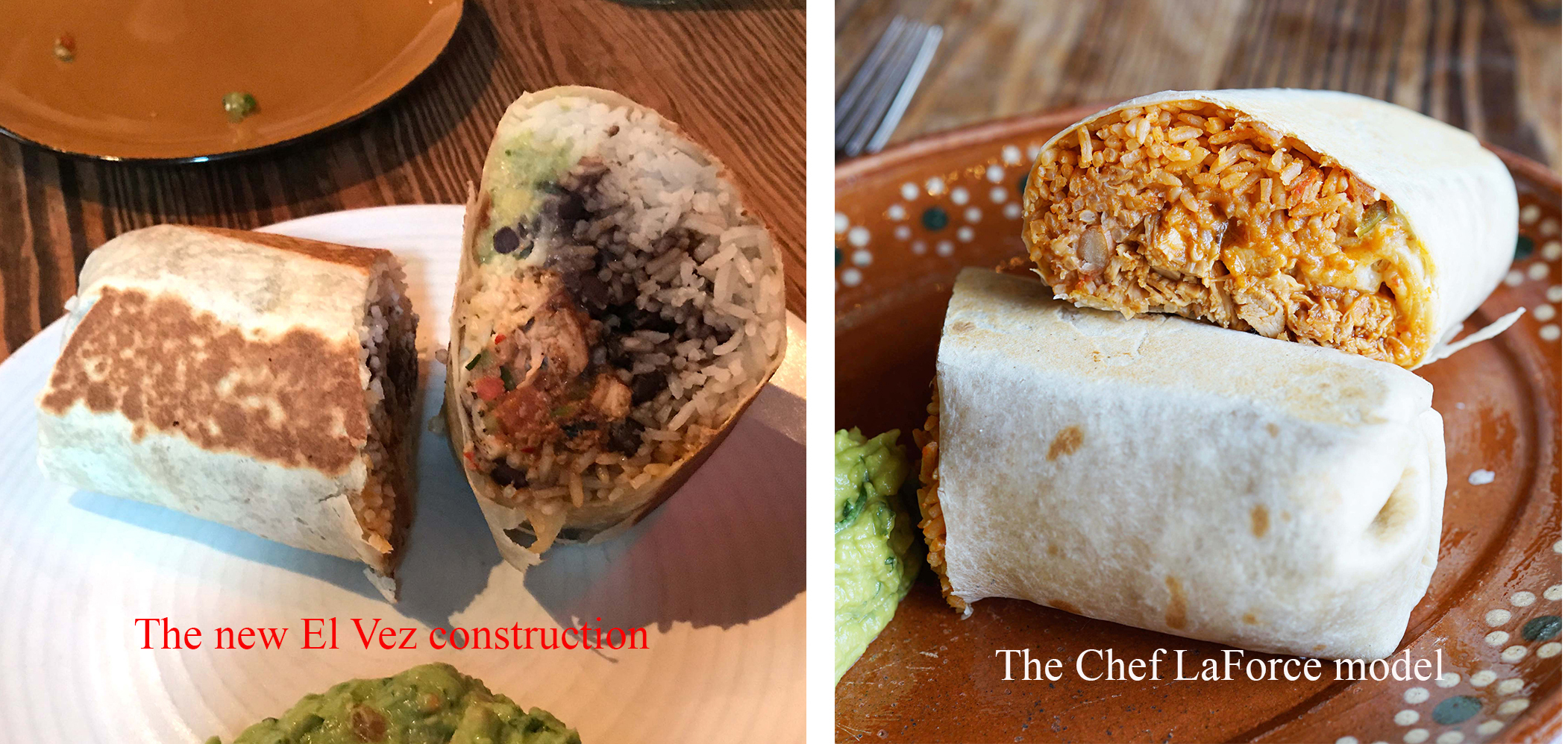 August 7, 2017- by Seven E. Greer
I wanted a reliable lunch, so I went to El Vez for their $11 grilled chicken burrito in the sit-down section. From what I observed, El Vez is still a place serving quality food, but it's not what it used to be under Chef LaForce (he left to the go to the Southwest part of the country). The old burrito was literally the best in the country based on my limited experience.
The hostess problem has been resolved. The sourpusses have been replaced. The manager seems OK.
However, my service had some glitches. But it was no big deal.
When the burrito finally arrived, the construction was all wrong. It was significantly fatter than LaForce's construction, making it almost round rather than a tube. I noticed nearby tables with the same style, so it is a new way of making them now.
The contents were different too. The Spanish rice has been replaced by white rice. The chicken chunks seemed weaker too. All of those old ingredients too extra effort. I know this from past discussions.
The chips and salsa were different too. They were smaller, like Doritos, and not hot out of the fryer.
When I got the check, I was surprised. It was $22. They charged me for chips and salsa I sent back and they raised the price of the burrito to $14. The waiter tried to tell me that the burritos were never $11.
I guess I no longer have the clout in this neighborhood I used to have.