This post has been read 1164 times!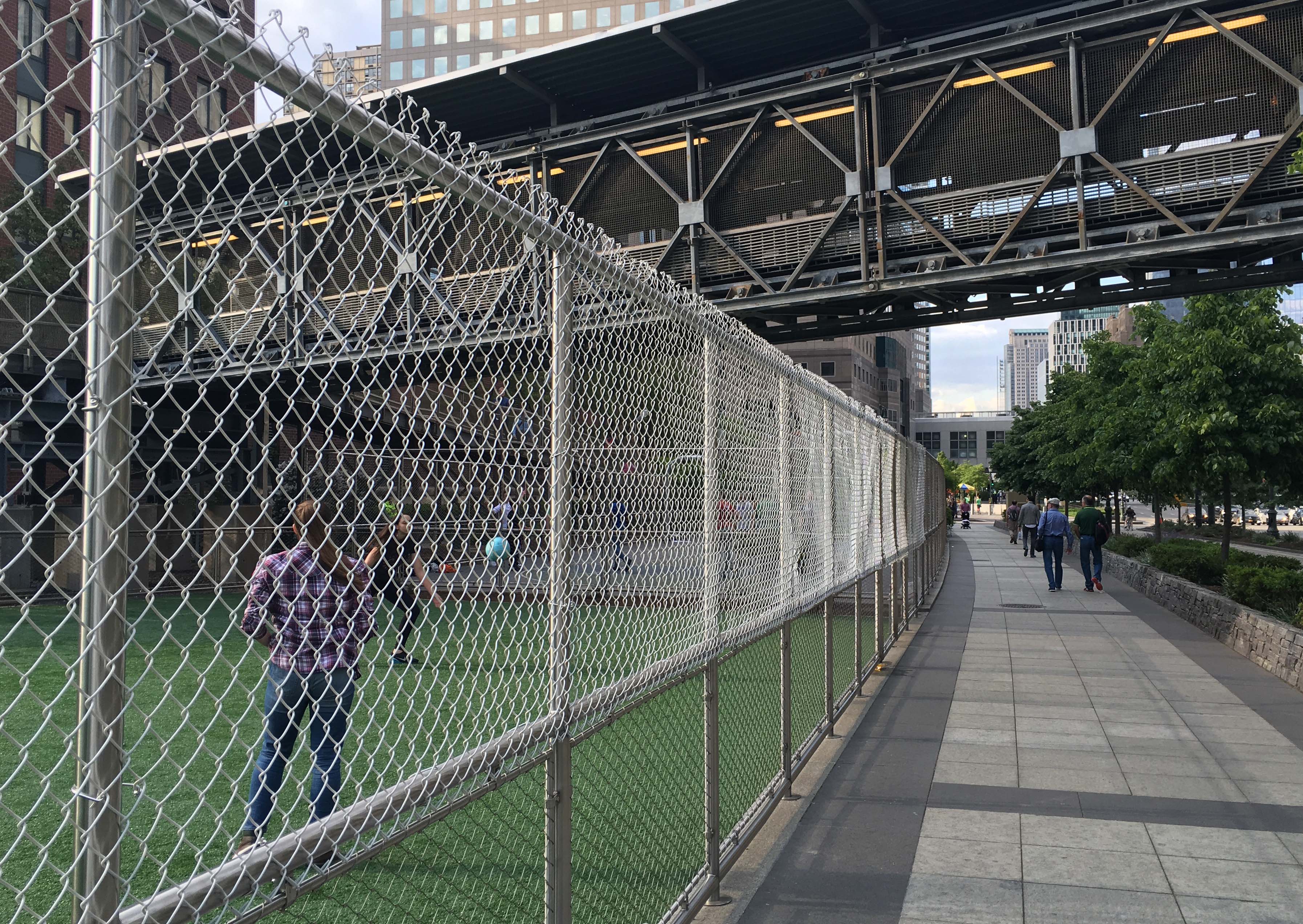 June 23, 2016- by Steven E. Greer
I was walking by the West Thames Park, and not only is the new ballfield fencing slapped up in an amateur way, but the cancer-turf field already looks trashy. The surrounding planters that the BPCA agreed to install as part of the bargain to offset the lost green space are ugly.
Then, what we have become accustomed to by now and almost do not see, there is the permanent "temporary" Rector Street bridge. Nearby are the tall weeds in the bike path and West Street median that he BPCA is supposed to be tending but is not.
The only things that look nice are the individual garden plots by Albany Street. That's because they are not cared for by the BPCA.
Meanwhile, the tall building next to the park at 200 Rector Place is aging. The owners are fighting in court and Howard Milstein is not even cleaning the outside windows.
A little further away, in Wagner Park, the once-pristine garden beds of flowers have turned into overgrown weed beds.
All of this degradation took place over the span of just 12-months. It's amazing how much damage one or two incompetent bureaucrats, such as Shari Hyman and Dennis Mehiel, can cause when given the power.