This post has been read 1432 times!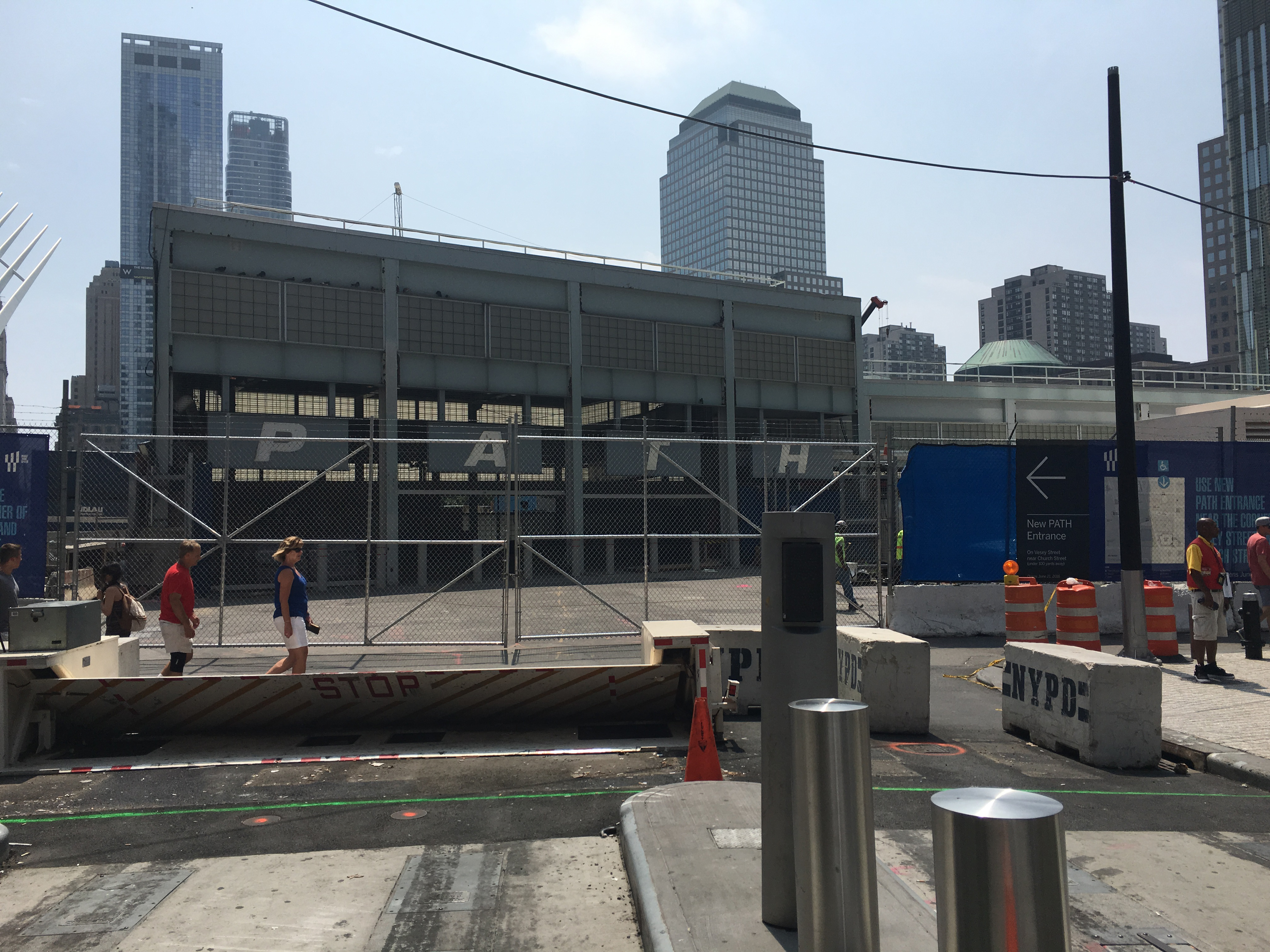 July 14, 2016- The geniuses at the Port Authority have shut down the easy-access PATH station entrance on Vesey. Now, people have to go to Church Street and wind through the Oculus.
A spokesman told us, "They use the entrance at 2 WTC on Church and Vesey. It takes them through the Oculus. They can also walk over to 4 WTC and that entrance in Church and Liberty. Once the Port Authority demolishes the temp path station, the performing arts center can be built there."
So, maybe this is progress, by Port Authority standards.