This post has been read 1742 times!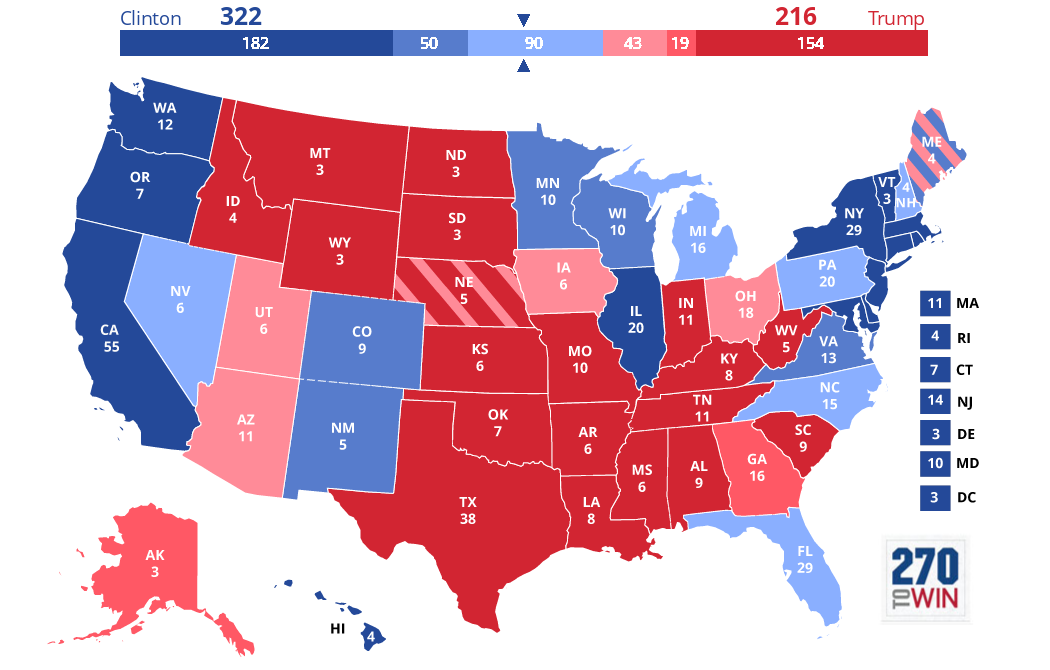 Update November 8, 2016 11:00 PM- By my conservative estimates, Trump already has 289 electoral votes. Folks. He has won. Donald Trump is our 45th President of the United States.
November 8, 2016 12:36 PM- by Steven E. Greer
I have witnessed the pro-Trump movement firsthand, in Ohio and California (Yes, even in liberal California they like Trump). The arbitrary borderlines drawn between states do not control the mood of the demographic. Michigan, for example, has pretty much the same demographic as Ohio, and Ohio will go for Trump by a large percentage. Therefore, I think that "blue" states, such as Michigan, Pennsylvania, Iowa, and North Carolina will go for Trump.
Since Trump will certainly win Florida, Ohio, Utah, Arizona, and Georgia, he will go over the 270 threshold and win the presidency with a Michigan win, for example.