This post has been read 634 times!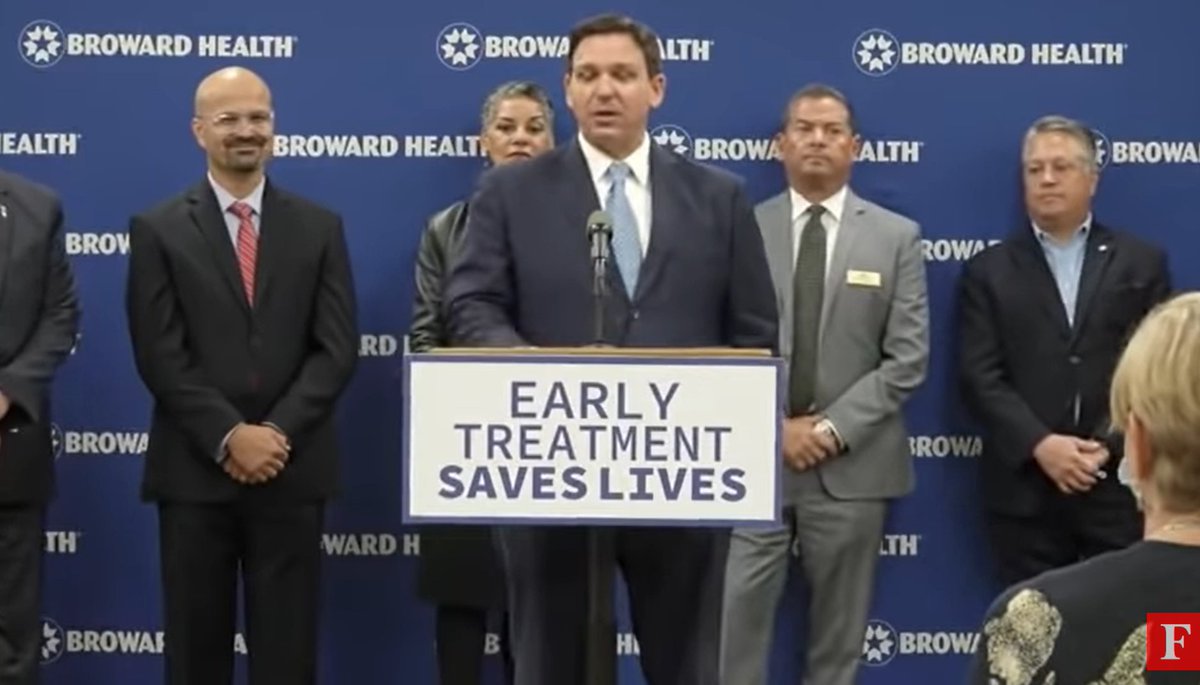 October 9, 2022- by Steven E. Greer, MD
On October 7, 2022, Florida became the first state to issue official guidelines recommending against the use of the gene therapies to treat COVID made by Moderna and Pfizer. Florida analyzed its own data and concluded a high risk of cardiac adverse events in all age groups. (The CDC was exposed this week, once again, for covering up true adverse event data.)
One day later, Twitter shut down the account for the Florida Surgeon General, as well as that of Alex Berenson. Twitter also shut down the account for influential doctor Peter McCullough.
The pendulum is swinging back towards reality. The propagandists can no longer cover up the overwhelming safety signals associated with the gene therapies.
Interestingly, the vaccine made by JNJ using traditional non-gene-therapy methods was found by Florida to be free of this cardiac adverse event signal. Why has the traditional vaccine by Novavax been kept off of the market? Why did AstraZeneca's traditional vaccine, along with JNJ's, get so maligned for blot clot risks when the gene therapies by Moderna and Pfizer did the same thing?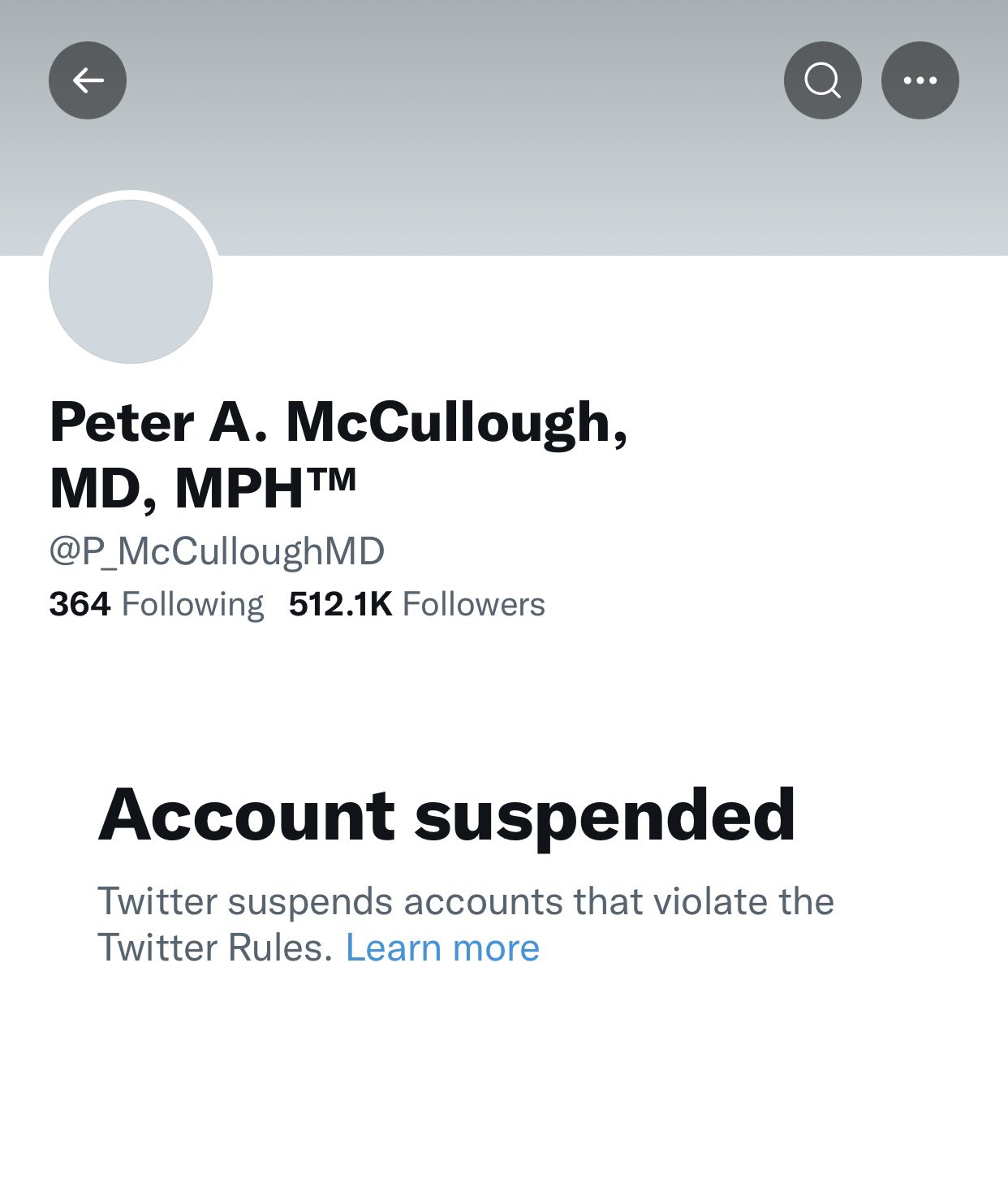 Dr. McCullough explained why and this is what got his Twitter account canceled. The entire pandemic has been intertwined with the gene therapy "vaccines".
Tony Fauci's NIH and the military illegally outsourced their bio-weapons labs to other countries, such as Ukraine and China, so as to escape the regulation of the U.S. This is of no doubt. Tony Fauci and his boss, Francis Collins, explained in a Washington Post Op-Ed that they were creating dangerous viruses by "gain of function research" and their "vaccine" antidotes at the same time. They used convoluted logic that only works within the military and spy agencies. (see the 2020 book Tony's Virus).
This is why the Moderna CEO, who was with a different company, Mérieux, at the time, literally built the Wuhan virology lab. This is why Moderna had a patent on the vaccine long before the COVID virus escaped in 2019. This is why Moderna had a vaccine ready days after the U.S. admitted there was a COVID leak in January of 2020.
France's Prime Minister Bernard Cazeneuve (C) visits the P4 laboratory in Wuhan, capital of China's Hubei province, on February 23, 2017. – The P4 epidemiological laboratory was built in co-operation with French bio-industrial firm Institut Merieux and the Chinese Academy of Sciences. (Photo by Johannes EISELE / AFP) (Photo by JOHANNES EISELE/AFP via Getty Images)
The global consortium of Pfizer, the WEF, leaders of nations controlled by the WEF, and the U.S. Deep State see the walls closing in. As soon as Senators Paul and Johnson gain control of their committees, we will see real hearings to expose this. That is why Tony Virus is "retiring". Look for more illegal and aggressive actions as Spectre becomes a cornered animal.
Update February 17, 2023- I just got this as a Florida MD. DeSantis and Ladapo are actually warning against the gene therapies because of heart attack risk.
___________________________________
Guidance for mRNA COVID

–

19 Vaccines
Ron DeSantis, Governor and Joseph A. Ladapo, MD, PhD, State Surgeon General
Updated October 7, 2022
Florida continues to emphasize that health care providers review all data to evaluate risks and benefits unique to each patient when determining any health care services to provide, including the administration of COVID–19 vaccines containing Messenger RNA (mRNA) which both the Pfizer–BioNTech and the Moderna vaccines utilize.
The Florida Department of Health (Department) conducted an analysis through a self–controlled case series, which is a technique originally developed to evaluate vaccine safety. This studied mortality risk following mRNA COVID–19 vaccination. This analysis found there is an 84% increase in the relative incidence of cardiac–related death among males 18–39 years old within 28 days following mRNA vaccination. Individuals with preexisting cardiac conditions, such as myocarditis and pericarditis, should take particular caution when considering vaccination and discuss with their health care provider.
As such, the Florida Department of Health has issued the following guidance:
Based on currently available data, patients should be informed of the possible cardiac complications that can arise after receiving a mRNA COVID–19 vaccine. With a high level of global immunity to COVID–19, the benefit of vaccination is likely outweighed by this abnormally high risk of cardiac–related death among men in this age group.

The

State Surgeon General

now recommends against

the COVID

–

19 mRNA vaccines for

males

ages 18

–

39 years

old

.
Individuals and health care providers should also be aware that this analysis1 found:
• Males over the age of 60 had a 10% increased risk of cardiac–related death within 28 days of mRNA vaccination.
• Non–mRNA vaccines were not found to have these increased risks among any population.
Floridians are encouraged to discuss all the potential benefits and risks of receiving mRNA COVID–19 vaccines with their health care provider. The risk associated with mRNA vaccination should be weighed against the risk associated with COVID–19 infection.

The Department continues to stand by its Guidance for Pediatric COVID–19 Vaccines issued March 2022, which recommends against use in healthy children and adolescents 5 years old to 17 years old.

This now includes recommendations against COVID–19 vaccination among infants and children under 5 years old, which has since been issued under Emergency Use Authorization.
Update August 31, 2023-
This study tested humans who had received the COVID gene therapy "vaccines" and found that the man-made, or recombinant, spike protein was still being made by the host cells at eats 6-months after injection. This means that they "vaccines" are gene therapies that permanently alter your genes.