This post has been read 1133 times!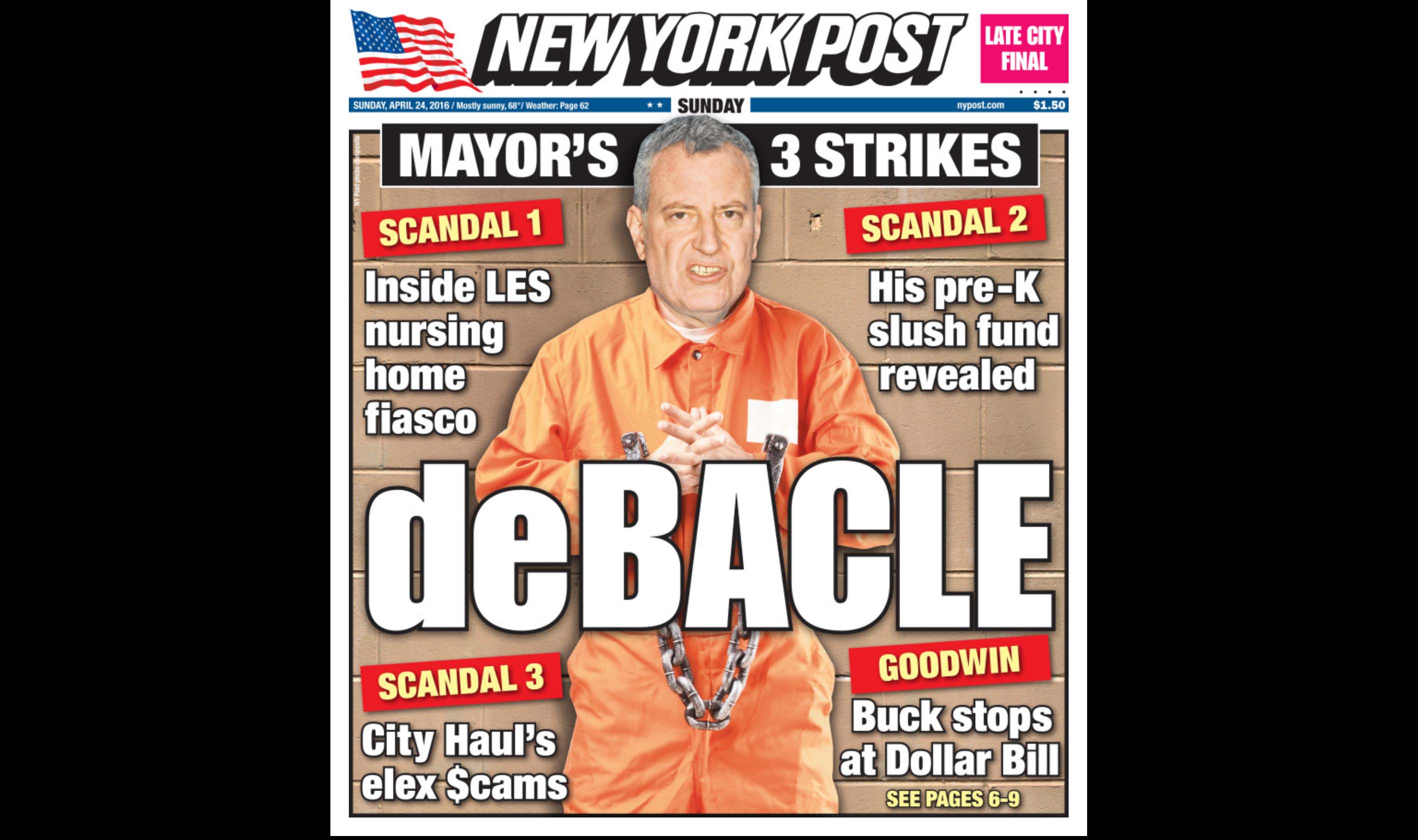 May 5, 2016- The Feds are now looking into some strange campaign donations to the mayor's election campaign that certainly smell like illegal contributions.
DNAinfo found several strange donations from blue-collar trucker drivers, etc. in the amount of $10,000. It would be illegal if wealthier people used them to skirt campaign finance law restrictions.
As a result of the U.S. Attorney investigations, the mayor has now retained some law firms.
The Post reports, "The Law Department has contracted two top-tier law firms to help with the case. "As part of our cooperation with law enforcement inquiries, the Law Department has contracted with the law firms Debevoise & Plimpton as well as Carter Ledyard & Milburn to represent the City and assist in document collection and review," the department said in a statement. "The lawyers have been in touch with the US Attorney's Office to advance that cooperation."
The mayor has also retained Barry Berke of Kramer Levin "to assist in all efforts to cooperate with authorities and ensure they have all the information they need to bring these investigations to a prompt conclusion," the department said. City funds will not be used to cover de Blasio's legal expenses, according to officials in the mayor's office."
U.S. Attorney Preet Bharara goes after State Senators and Mayor de Blasio
The "Impeach de Blasio" movement grows
Did Governor Cuomo or Mayor de Blasio rig the primary elections?
Preet Bharara officially targets Cuomo and de Blasio
NY AG Schneiderman opens investigation into Mayor de Blasio