This post has been read 2405 times!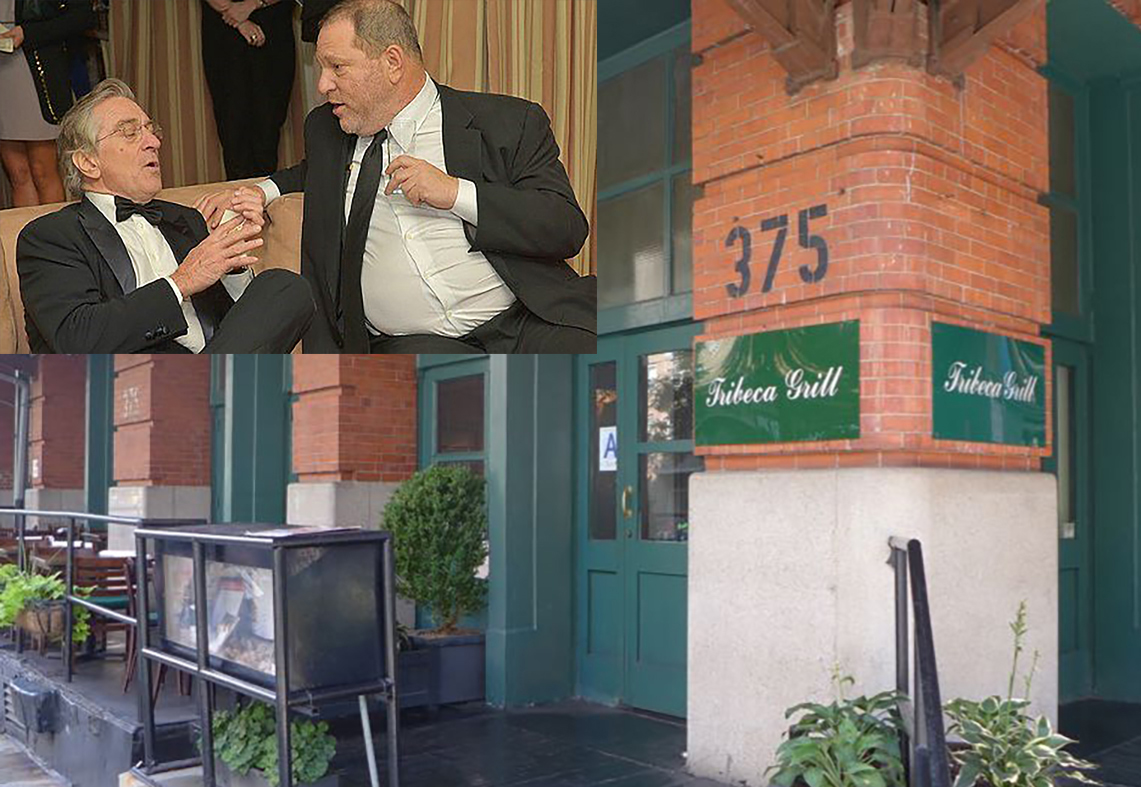 February 24, 2020- by Steven E. Greer
Harvey Weinstein was convicted of rape and faces 25-years in the slammer. "But the verdict wasn't a total victory for prosecutors. The seven-man, five-woman jury found Weinstein not guilty of the top charges of predatory sexual assault, which carried a life sentence, and rape in the first-degree involving Mann."
Where are all of those Harvey Weinstein beneficiaries who owe their careers to him? They owe us an explanation for their cozy relationships with this sexual predator.
Where are Ben Affleck, Matt Damon, Meryl Street, Jennifer Lawrence, and Anne Hathaway, to name a few. Where is Hillary Clinton, his best buddy? Robert De Niro has a restaurant, The Tribeca Grill, in Harvey's office building and they did business together almost daily. Where is Bob?
Robert De Niro cannot dodge this scandal and be held unaccountable. It was well known to any restaurant worker in Tribeca that that Harvey used De Niro's restaurant as a preferred location to get young aspiring actresses drunk. It is impossible that De Niro did not know.
The Spotted Pig had to close down after the "Rape Room" was made public as Maria Batali fell. How is De Niro escaping the same fate?