This post has been read 2290 times!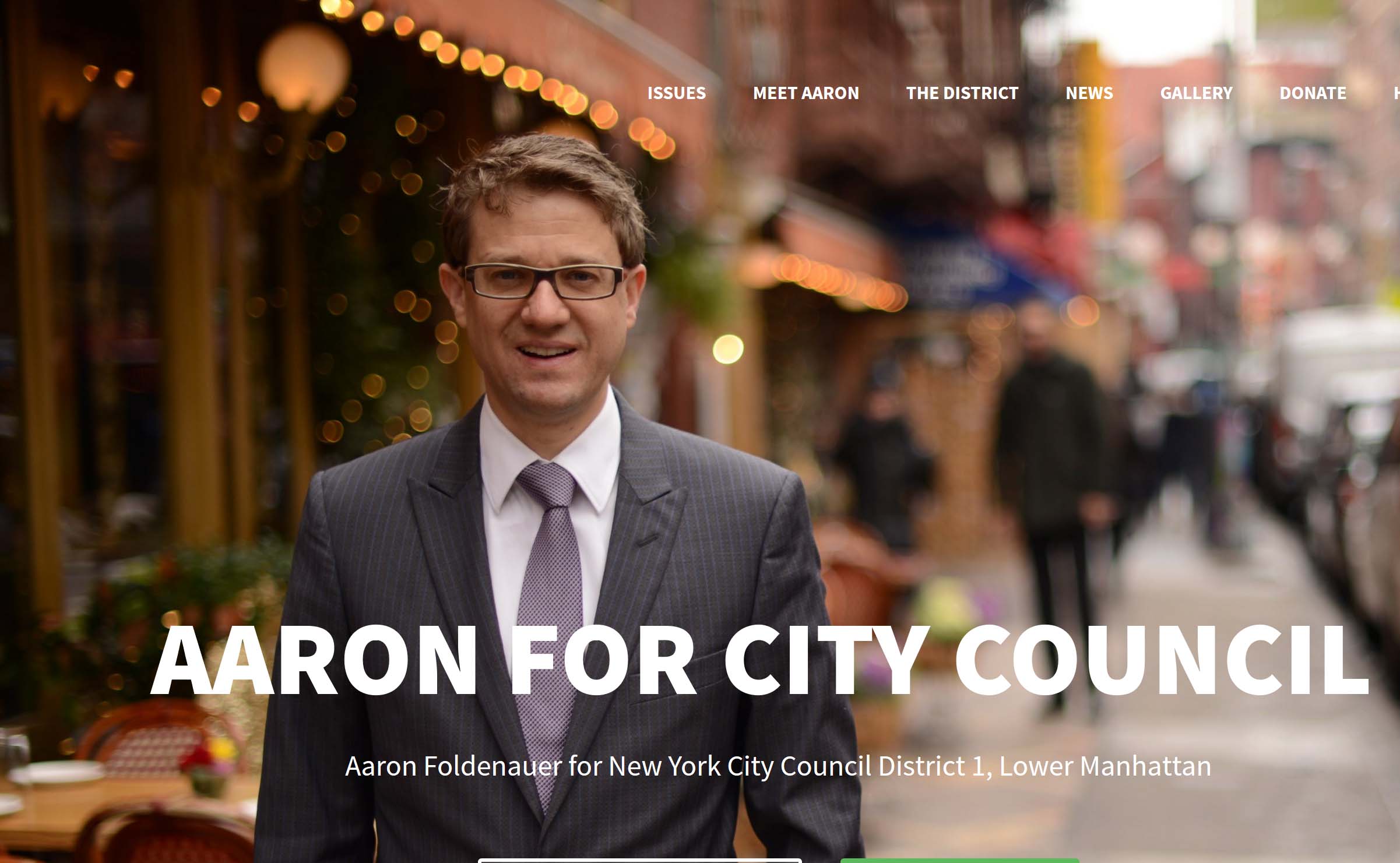 August 10, 2017- by Steven E. Greer
I had lunch with City Council candidate Aaron Foldenauer and realized something. He might win.
He has done the hard part by getting on the primary ballot. Now, voters have a clear alternative to unpopular Margaret Chin who is trying to ignore term limits and run for a third term.
The candidates on the ballot are: Aaron Foldenauer  (M), 41, Christopher Marte (M), 27, Dashia Imperiale (F), 51, and Margaret Chin (F), 64.
I have seen something like this happen before. In 2013, Julie Menin, the queen of all local politics and long-time Chairwoman of the Community Board 1, not only lost her bid for Manhattan Borough President, but came in dead last. For the City Public Advocate race, State Senator Daniel Squadron lost to Leticia James in a surprise upset. Squadron had the endorsement of U.S. Senator Schumer and a bigger campaign chest. Robin Forst lost her bid to become the District Leader for the Democratic party, district 65C. While it is a volunteer do-nothing position, the outcome is astonishing since her opponent who won, Jenifer Rajkumar, was busy campaigning for City Council.
Voters throughout New York City sent a strong message in 2013 that they are unhappy with career politicians. Once thought to be a shoe-in for mayor, Christine Quinn was expected to transition from being the leader of City Council to becoming the next mayor. She came in a distant third. In Brooklyn, District Attorney Charles Hynes, the most powerful political figure there lost his bid for reelection.
Aaron Foldenauer should be popular with all of the regions of District 1 except Chinatown. However, Dashia Imperiale will split the female vote with Chin and the Hispanic vote with Marte.
Don't be surprised if Foldenauer wins. He will be strong in Battery Park, Tribeca, Fidi, Seaport, and SoHo.
(Editor's note: I was the only one to predict that Trump would win.)