This post has been read 897 times!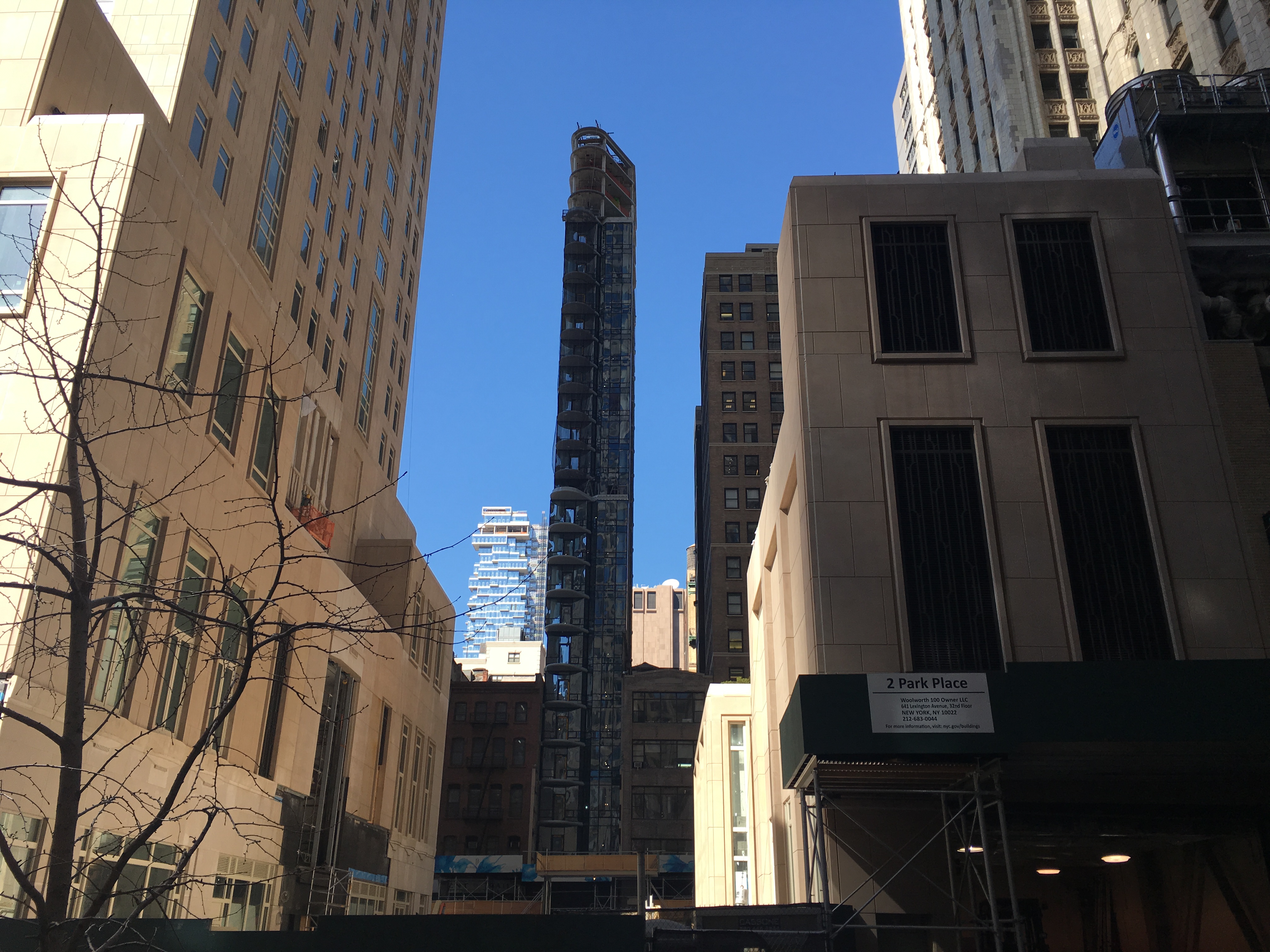 August 1, 2016- If you think that these quickly built pencil-towers will be worthy of the multi-million-dollar asking prices for the units, think again.
The Post reports, "The residents of a Midtown high-rise were promised a building of "premier luxury caliber" — but all they got was a crumbling, leaky mess, a $67 million lawsuit charges.
When The Alexander was being built on East 49th Street near Second Avenue in 2008, its developer promised amenities like an Equinox gym and roof decks, as well as fine touches such as marble and bronze elevators and white-oak flooring, according to the suit by the building's condo owners.
But the 24-story building is now rife with dangerous code violations and sloppy, unfinished work, the owners charge in the suit, filed in Manhattan Supreme Court last week against developer Alexander Gurevich and others.
Cracked glass on the common roof deck is held together with clear tape, and windows aren't sealed properly to keep out drafts and noise, the suit says.
Terra-cotta roof tiles are loose and in danger of falling, and no emergency signs were ever installed, the suit says.
The five-member board of managers says several high-end amenities promised in the building's "offering plan" are nonexistent, too.
A promised gym, "cold-storage room" for perishable-food deliveries and mail room were never built, the suit says.
The manager panel claims in the complaint that The Alexander's initial board was stacked with Gurevich cronies who failed to pay the building's water and sewer bills for five years. Now, they say, condo owners will have to shell out roughly $320,000 as part of a 10-year repayment plan, with another $122,000 in interest.
In 2010, then-Attorney General Andrew Cuomo barred Gurevich from real-estate sales for three years after alleging that he failed to disclose key financial information to investors at The Alexander."